Blog
2 min
How To Make Cannabis-Infused Guacamole
2 min
When it comes to dips, guacamole is the average person go-to choice. Refreshing, nutritious and a perfect addition to every party or get together, guacamole is a great dish with many health benefits.
Whether used as a dip for chips, loaded up into a burrito, or piled up on a salad, there's no denying that guacamole is a versatile accompaniment for many a dish. It's also incredibly simple to make. But what could make it even better? Well, add some cannabis into the mix, and you've got a great-tasting dip that'll make you feel great too. All that's needed is a little cannabis olive oil, and you're good to go. Want to know more? Let's get into everything you need to know about making delicious cannabis-infused guac.
Ingredients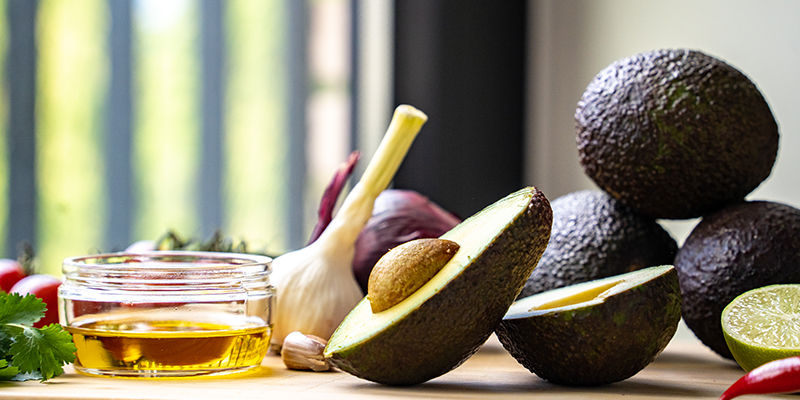 Fortunately, making cannabis-infused guacamole isn't a tall order that requires lots of exotic or hard-to-get ingredients. Most of them can easily be found at your local supermarket, apart from the cannabis oil, of course!
4 ripe avocados

1 red onion

2 garlic cloves

150g cherry tomatoes

2 limes

17g coriander

½ teaspoon cayenne pepper

sea salt and black pepper to taste

30ml of cannabis oil
Instructions
Once you've got all of your ingredients to hand, it's time to make your cannabis-infused guacamole. While this is a simple recipe that's unlikely to cause any issues, just be sure to take your time for the best results.
1. Begin by removing the skin and seeds from the avocados, and cut them into slices. Then, dice the tomatoes, chilli, and red onion into small pieces. Of course, if you prefer your guacamole chunky, cut your tomatoes and onions according to your preference and add them later in the recipe. Otherwise, place all of the ingredients into a bowl.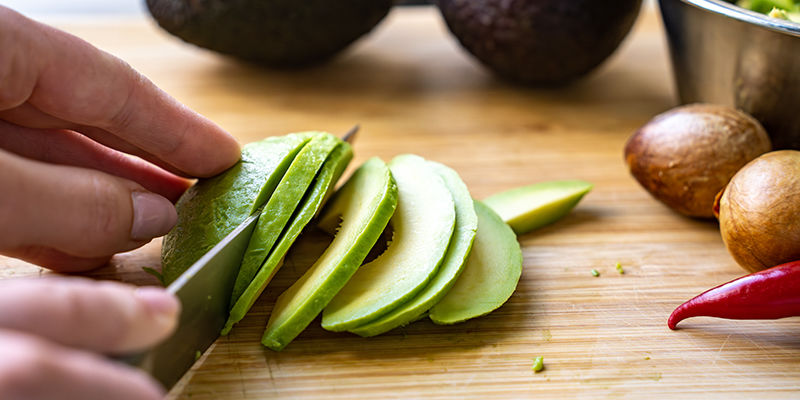 2. Next, finely mince the garlic cloves and add them to the bowl. Once added, squeeze the juice out of your two limes and combine it with the other ingredients. Lastly, finely chop your coriander and add it to the other ingredients.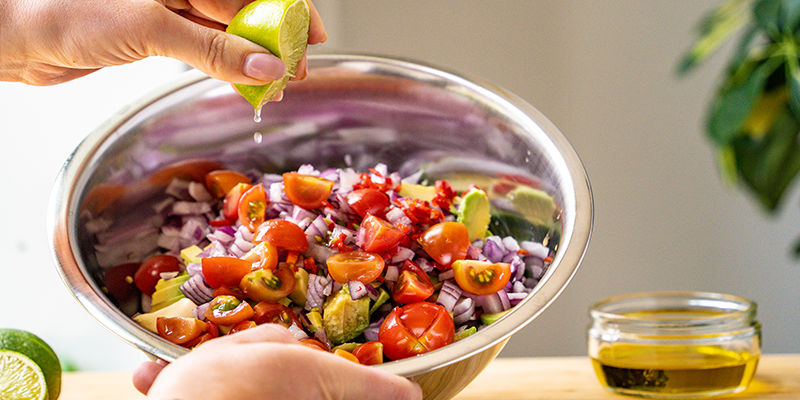 3. Here you have two options; you can opt to place all of the ingredients from the bowl into a blender and blend until the mixture is fine and smooth. Or, for a thicker consistency, you can manually mash the avocados with a fork or a pestle and mortar, then mix in the rest of your ingredients. The choice is entirely up to you! However, before you go ahead, be sure to add ½ teaspoon of cayenne pepper and 30ml of cannabis olive oil into the mix, and you're good to go.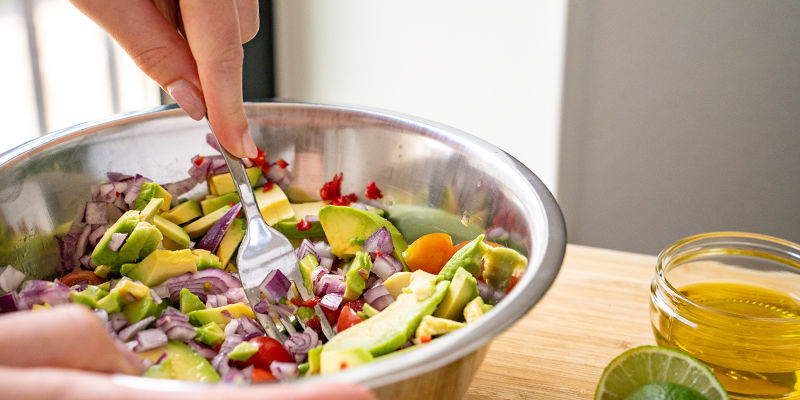 4. Once ready, scoop out your guac into a serving bowl and add salt and pepper to taste. Just be sure to refrigerate for an hour before serving for the best results. Delicious!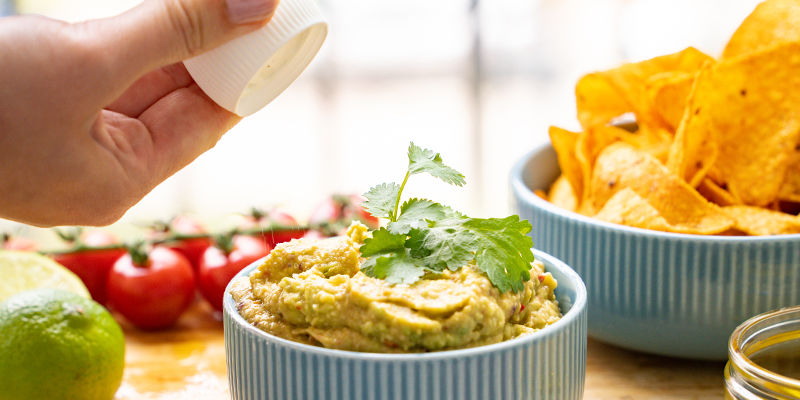 Get your ganja guacamole on!
There you have it; a delicious and simple weed-infused guacamole recipe that not only tastes great, but also provides a pretty great buzz.
As a side note, if you're fortunate to have some leftovers, be sure to place them in an airtight container and store them in the fridge for up to 5 days. As the perfect dip for a party or some solo indulgence, take the time to make some cannabis-infused guacamole, and we promise you won't regret it.