Blog
3 min
How To Make Chipotle Peppers And What You Can Do With Them
3 min
Chipotle is almost synonymous with Mexican and Tex-Mex cuisine. But what exactly are chipotle peppers, and how do you make them? All will be become clear below, with instructions on how to make your own chipotles, and how to craft your own sauces and powder. Get cooking!
Chipotle peppers, be they smoked, powdered, made into a sauce, or prepared in any other way you can think of, are delicious. Simple to make and highly versatile, for anyone who loves spice and Mexican cooking, they are a staple ingredient. So why not make them yourself?
From smoking the raw jalapeños through to making an adobo sauce, we'll show you the simple steps necessary to master the chipotle chilli!
Before continuing, bear in mind that handling chillies can cause pepper burn. So consider wearing gloves. And if you don't, make sure you wash your hands thoroughly after handling. Other parts of your body are less resilient to heat!
How To Make Chipotle Peppers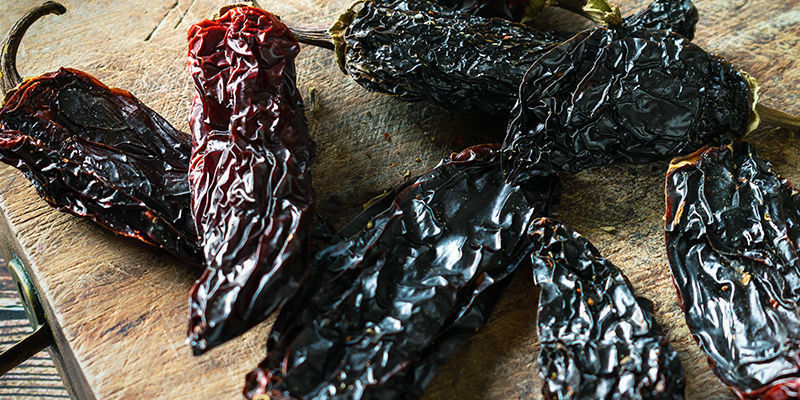 Chipotle is not a type of chilli in its own right, but rather a smoked jalapeño chilli. So, to make chipotle peppers, we've gotta get smoking! Fear not; if you don't have a smoker to hand, there are alternative methods outlined further below.
Equipment
Red (ripe) jalapeños, though green will work too
A smoker
Wood chips: pecan, maple, hickory, etc.
Knife
Food dehydrator (or oven)
Instructions
Set the smoker to a temperature of 90–95℃.
Wash and dry the jalapeños. Make a slit from stem to tip in each with the knife.
Place on racks on the smoker.
Smoke for 3 hours.
Unless immediately adding to an adobo sauce (more on this shortly), you must dry them. This is best done in a food dehydrator, but 10 hours at a low temperature in an oven will suffice.
What To Use if You Don't Have a Smoker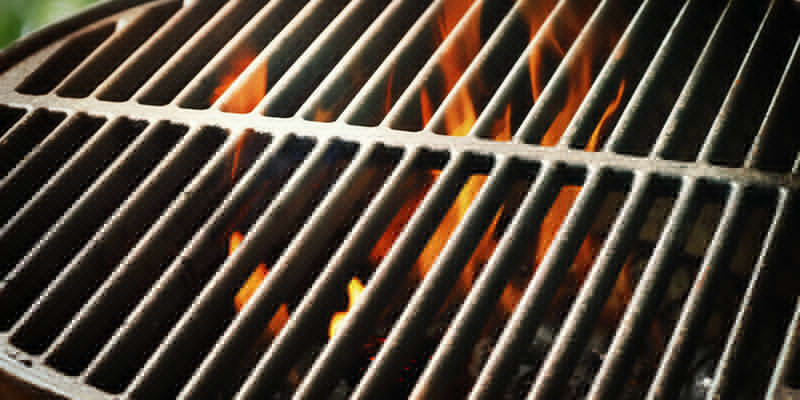 If you're not in the Deep South of the US, chances are you don't have a smoker lying around. But never fear, making chipotle chillies is still possible. There are options for those who only have access to a normal oven, and those who have a barbecue with a lid.
Using an Oven
To use an oven, line your jalapeños on a tray, and below this place a tray of wood chips. Cover your jalapeños with foil and leave on a low heat for 3–5 hours.
Bear in mind that ovens are not made for this, and you absolutely do not want the wood chips to set alight. Therefore, if you opt for this method, be highly vigilant and do not leave it unobserved.
Using a BBQ
This method is perhaps a better option if you have a proper barbecue. Place the charcoal not beneath, but on top of about half of the grill. It will sit beside the jalapeños. Once it's white, add your wood chips of choice. Once these are smouldering, place the jalapeños beside them and close the lid. Leave for around 3 hours, and you'll have yourself some chipotle chillies!
How To Make Chipotle Adobo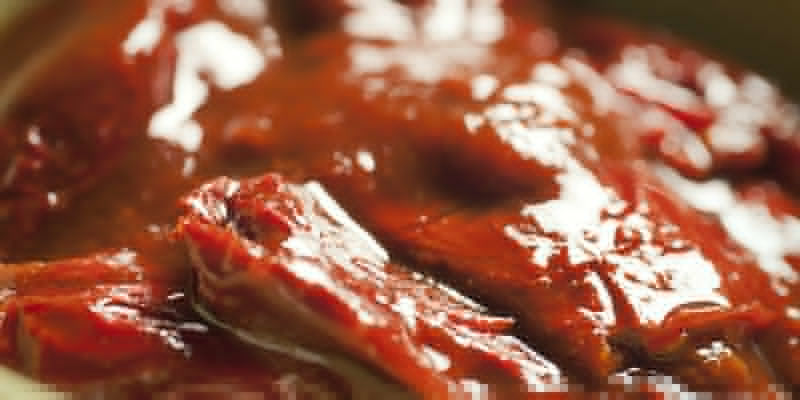 Adobo is essentially a chilli sauce that includes smoked chipotle peppers. Either making or buying adobo is essential for making your own chipotle sauce. It's also a way to preserve your chipotle chillies immediately after smoking, without having to dry them.
On its own, it works as an ingredient—usually the base for a sauce—or a sauce in its own right.
Ingredients
Chilli powder (ancho, guajillo)
200g chopped tomatoes
Around 75ml cider vinegar
3 garlic cloves
2 tablespoons brown sugar
1 teaspoon oregano
½ tablespoon salt
½ tablespoon ground cumin
¼ tablespoon cinnamon
¼ tablespoon black pepper
¼ tablespoon allspice
3 tablespoons olive oil
Equipment
Food processor
Dutch oven or skillet
Instructions
Add chilli powder to around 150ml of water and add both to a blender. Leave to steep with the lid on.
Add the vinegar, chopped tomatoes, garlic, brown sugar, oregano, salt, cumin, cinnamon, pepper, and allspice. Blend it until it's the consistency of ketchup. Feel free to add more water if it needs to be thinned.
Heat the oil in the skillet/Dutch oven and add the freshly blended puree. Simmer for 20 minutes.
Now, if you're adding freshly smoked chipotle peppers, just throw them in at this stage. If you're adding ones that have previously been dried, you have to rehydrate them. To do this, perforate them and boil them in water for thirty minutes. After this, they can be added to your adobo sauce. Simmer for around 10 minutes.
Store in an airtight container in the fridge.
How To Make Chipotle Sauce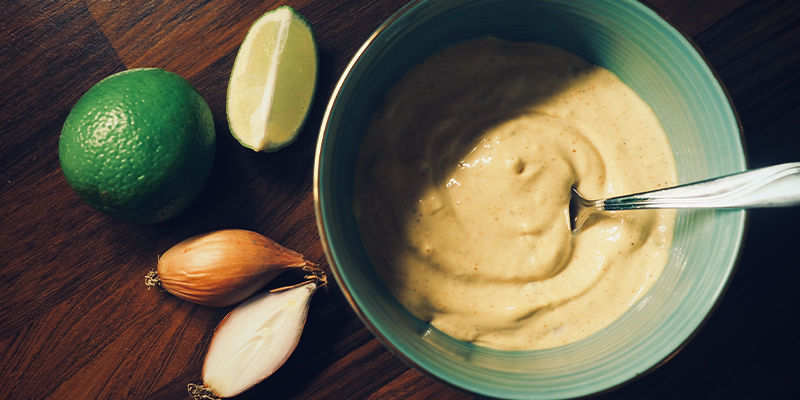 Chipotle sauce is, if you've never tried it, a delicious hot sauce. Spicy, but also packed with rich flavours, it's perfect for putting in burritos, a dipping sauce, or anything else that calls for a bit of additional heat. And it's very easy to make. Here's how!
Ingredients
Mayonnaise (or vegan alternative)
Sour cream (or vegan alternative)
Adobo sauce
Lime juice
Garlic
Salt
Equipment
Instructions
Add the mayo, sour cream, chipotle peppers, lime juice, garlic, and a pinch of salt to the food processor.
Blend until it's creamy.
Add lime and salt until it tastes right.
Store in the fridge in an airtight container for up to a week.
How To Make Chipotle Powder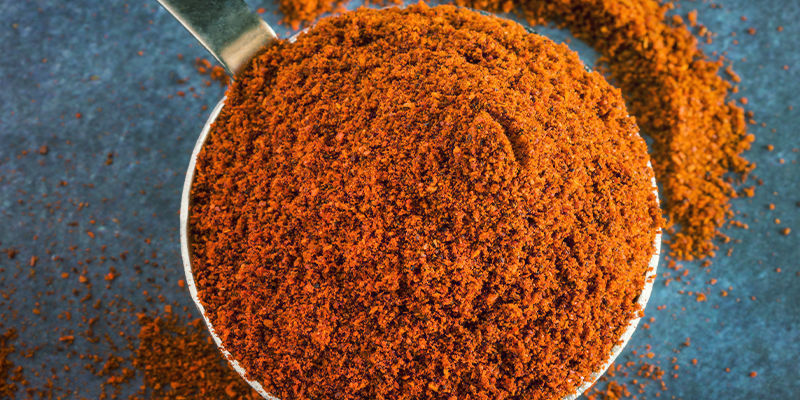 How do you use your smoked peppers to make a delicious chipotle seasoning? It's easy enough, and lasts for an incredibly long time.
Ingredients
½ tablespoon charred, dried, and crushed chipotle peppers
1 tablespoon smoked paprika
1 teaspoon ground cumin
1 teaspoon garlic powder
1 teaspoon oregano
1 teaspoon ground coriander
½ teaspoon sea salt
Feel free to add any other chilli powders of your choice, and give it some extra heat!
Equipment
Chilli grinder or mortar and pestle
Instructions
Grind your dried chipotle pepper into a fine powder.
Now, simply mix this up with all of your other powdered ingredients.
Store in a cool, dark, and dry place.
Make Chipotle Recipes Your Own!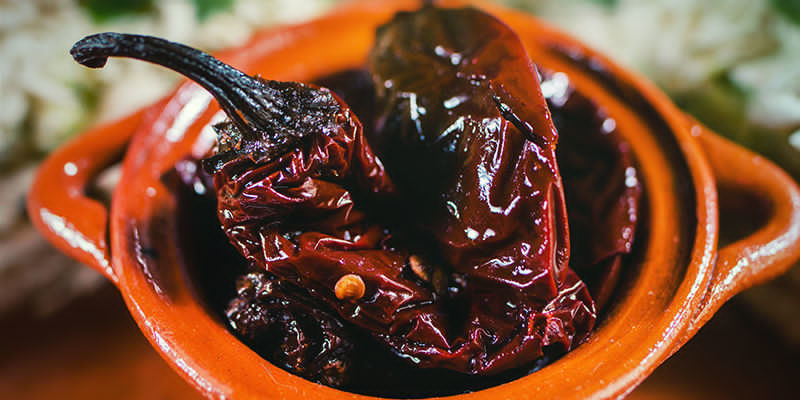 These recipes should give you the fundamental knowledge on how to make chipotle chillies, sauces, and powders. However, just use them as a guide. If you feel something else should be added, or omitted, just follow your gut (and taste buds) and experiment!
Chipotle is a delicious addition to many different meals. It can range from a simple, smoky, and spicy sauce to a frenzy of flavour. Enjoy!