JetpackKratom Kratom Maeng-Da Pulver
(

165

)
Maeng-Da-Pulver ist für Kratom-Nutzer geeignet, die ein potenteres Erlebnis anstreben. Diese Sorte ist bekannt dafür, die stärkste zu sein, und bietet intensive Stimulation.
Dieser Artikel ist in Deinem Land nicht verfügbar.
Es tut uns leid, aber dieses Produkt können wir aktuell nicht in Dein Land liefern. Schau bitte später wieder vorbei, um die zukünftige Verfügbarkeit zu prüfen.
Produktinfos
JetpackKratom - Kratom Maeng-Da-Pulver: Äußerst stimulierend
Maeng Da hat unter Kratom-Nutzern einen legendären Status inne. Diese Varietät bietet das potenteste Erlebnis aller unterschiedlichen Sorten. Sie ist selektiv gezüchtet worden, um hohe Werte von Mitragynin zu erzeugen, dem Alkaloid, das vorrangig für die stimulierende und entspannende Wirkung von Kratom verantwortlich ist. Die Blätter dieser Sorte haben unverarbeitet eine dunkle Farbe und in Pulverform einen tiefen Grünton.
Das Kratom Maeng-Da-Pulver von JetpackKratom liefert eine konzentrierte Dosis dieser potenten Varietät. Eine niedrige bis mittlere Dosis wird für schnell wirkende Stimulation sorgen, die die Aufmerksamkeit, den Fokus und die Konzentration erhöht. Dieser Effekt hilft Konsumenten, sich für längere Zeiträume ganz auf eine Aufgabe auszurichten, ohne dass die Aufmerksamkeit umherschweift. Es ist ein tolles Hilfsmittel für das Lernen, um wirklich in den Stoff einzutauchen.
Obwohl Maeng Da mit Energie- und Motivationsschüben assoziiert wird, werden höhere Dosen eine eher entspannende Wirkung auslösen. Größere Dosen sind eher für den Abend geeignet, wenn man sich um die täglichen Verantwortlichkeiten gekümmert hat und es an der Zeit ist, zu entspannen.
Die empfohlene Dosis für das Kratom Maeng-Da-Pulver liegt bei 1–2g. Gib diese Menge für eine besser schmeckende Erfahrung in einen Tee, Smoothie oder Saft. Die Wirkung wird in zirka 30 Minuten nach der Einnahme einsetzen und 5–6 Stunden anhalten.
Dieses Produkt ist rein und frei von Zusatzstoffen, Pestiziden und Herbiziden.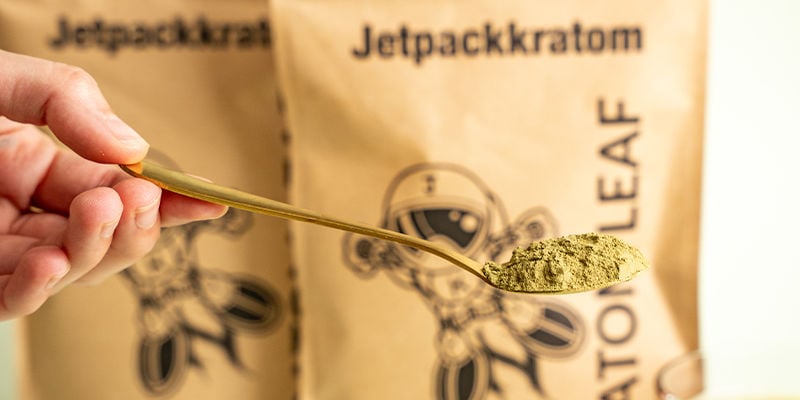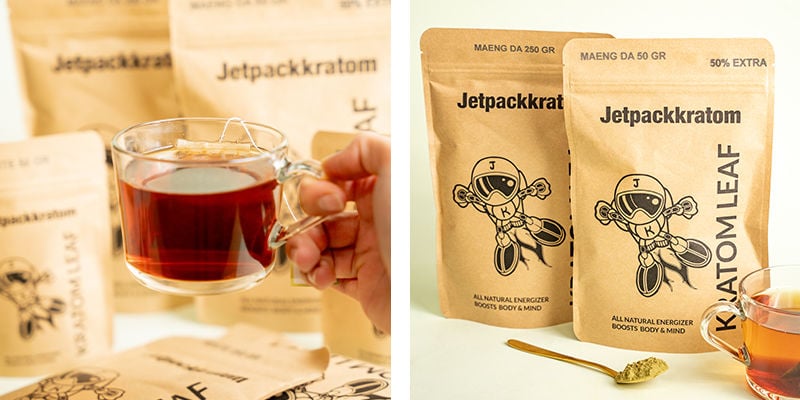 Mehr Information zu diesem Produkt:
Bewertungen (165)
View all reviews

29/Nov/2023

Wirkung ist facettenreich
Ich mag die leicht puschende und abends Down to Earth machende Wirkung von Green Green is Go(o)d!!

29/Nov/2023

Prima volta
Salve Ho voluto provare per la prima volta il kratom e non mi sono affatto pentito. Come da descrizione già riordinato e ora mi metto a studiare il prodotto. Grazie

26/Nov/2023

Heel fijn
Ik gebruik kratom sochtends bij mijn meditatie, en bij de wim hof ademhalingen voor ik ga buitenzwemmen. Geeft een fijn en rozig gevoel.

24/Nov/2023

Good but not the best
As a big kratom lover I've tried many many different strains and MD was always my favourite of greens. There are plenty sellers selling MD green. Zamnesian is absolutely great and strong enough. I have to admit that not the strongest green MD I've done. But 100% good quality. Can't wait to try x15 extract that is on the way

18/Nov/2023

Boostant
Ce n'ai pas la variété que je préfère mais en consommant une allant de 2g à 5g environ , ça me donne l'énergie et la motivation dont j'ai besoin parfois pour mes séances de sport

12/Nov/2023

Superb quality
Fine powder. Okay taste. The real deal.

12/Nov/2023

Hace el trabajo
Potente y favorable para la concentración!

12/Nov/2023

Produit efficace mais pas subtil
Un kratom aux effets trop lourds pour moi. 4 étoiles car ça reste un produit d'une efficacité redoutable pour ceux qui l'apprécient. Je l'utilise quand même avec plaisir en micro-dose et en association, il donne un peu de longueur au Red kratom par exemple, le tout est dans le dosage.

10/Nov/2023

Quelle surprise
Ayant un petit passif avec les opiacés je m'attendais à être déçu par l'expérience! En réalité le résultat est impressionnant (pour moi) même avec 2 ou 3 grammes! Pour moi le mieux c'est de le mélanger dans un yaourt sucré. Ça n'est pas très bon mais c'est bien plus rapide qu'en thé pour un petite quantité et vous n'en perdez rien! Attention, ça peut empêcher de dormir et quand même donner l'impression d'une petite descente selon la dose!! Bonne expérience en tout cas, j'en garde un peu sous le coude, meilleur natural high que je connaisse!

10/Nov/2023

Super
Prodotto molto buono con tutte le qualità che il kratom deve avere

01/Nov/2023

Nice one!
A nice a d effective product for both energy and relaxation!

29/Okt/2023

Good product
Good product but could be a lil bit stronger. I prefer the capsules or the extract but if you want a nice kratom tea go for it!

28/Okt/2023

Puissant
Ayant une bonne expérience des opiacés. Je dois confirmer que le kratom et celui ci font de sacrés effets.

26/Okt/2023

Super rilassante
Ottimo prodotto

17/Okt/2023

Good product !
I take it on small dosages to have stimulant effects, and on high dosages to have a opoid like effect or to treat insomnia. To me this one is the best !

10/Okt/2023

Franchement appréciable
j'ai peu d'expériences dans le kratom (j'ai essayé 3 variétés incluant celle ci), c'est celui qui m'a fait le plus d'effets par rapport au dosage. Sans tolérance ( ou très légère), j'ai trouvé que ça ressemblait beaucoup à la codéine avec 4 grammes. 2 grammes pour une stimulation et diminution de l'anxiété.

09/Okt/2023

Not bad at all
Very good but I prefer red one over maeng da

27/Sept/2023

Efectivo
Es de lo más efectivo que he probado para quitar el malestar, relajante y es efectivo para las contracturas

21/Sept/2023

Bien
Relativement fort il faut faire attention au dosage car vous pouvez vous sentir un peu fébrile après une trop grosse prise. J'ai pris trois cuillères à café et au bout de deux heures j'étais un peu trop à l'envers donc méfiance si vous voulez faire des activités dans la journée. Privilégiez les soirées plutôt qu'une prise en journée

19/Sept/2023

Excellent
Merci a toute l'équipe

14/Sept/2023

Great product! I will buy more soon!
This is.my top 3 favorit.

31/Aug/2023

very good
a bit stronger than the other sorts

25/Aug/2023

Parfait
Super qualité !

04/Aug/2023

Kratom
C'est pas mal dosé en 10mg, donne un peu la pêche

03/Aug/2023

Nerve Pain.. Asthma.. Depresssion.
..these are some of the human difficulties this amaing strain of plant tackles effortlessly. Why Start: My close group of friends and I have found we have sucessfully replaced many strong pharmacuticals with this brand and are free of side-effects of laboratory medication. Stopping: There are some mild sweating effects if discontinued regular (daily) dosing. But nothing compared to strong prescription medication. There is always risk of some psychological dependance, however, this is easily avoidable by keeping doss low and rotating strains. Also don't just take it to get high.! Be respectful and responsible with Jetpak Kraatom. Feelings: The exact effect varies from person to person and from harvest to harvest. Some people need to use it two or three times before it seems to become active. Do not use it with alcohol, this will ruin its effect. It is a leaf best taken on its own. As well as its medicinal uses there is a beautiful natural relaxation while taking and general wellbeing which can be maintained after the kratom wears off especially if rotaited withh other strains. It is best to keep the dose low as it is possible to pass the beneficial phase by thinking taking more will work. It is excellent for anxiety. Drinking: Mixing with vey hot water seems to help it begin working well. Zamnesia sell Damnia which can make a it palatable in a flowery tea if you want to add more water. Strains can be mixed to tailor effects to what ever you need. As with everything, treat it as a team experience and work with it rather than sitting back and expecting to be taken to where ever you are planning to go like a passenger. Authenticity: I have lived in Asia and all I will say is this is excellent but much stronger and easier to use than chewing leaves all day. :) Thank you Zamnesia and Jetpack for providing an important community service which in no way shape or form should have been made illegal by many Pharmacutical run Governments. OneLove.

26/Jul/2023

Trés bien
Trés bon produit, Donne à la fois une grande motivation, un regain d'énergie tout en permettant d'être détendu. Je recommande

21/Jul/2023

Excellent
Très bon produit

27/Jun/2023

Amazing!
Ich habe Borderline (bpd) und nutze es um im Alltag produktiver zu sein. ca 1.5g in der Früh und einmal 1.5g am Nachmittag halten mich gut durch den Tag! Ich habe auch gemerkt, dass ich keinen Appetit habe den ganzen Tag, aber mich stört das nicht, denn es hilft mir auch beim Abnehmen!

26/Jun/2023

Really good product
does what it should :) Very good quality

16/Jun/2023

Magique
Je cherchais un produit de substitution aux opiacés naturel et efficace et le kratom a fonctionné ! Merci mère nature et Merci zamnesia

05/Jun/2023

Gute Qualität
Mir gefällt die Wirkung von dieser Kratom Sorte. Relativ potent und in geringen Mengen (1 bis 2g ohne Toleranz) ein super Stimmungs- und Energieboost im Alltag. Könnte allerdings günstiger sein

30/Mai/2023

Maeng da
Very good energy

30/Mai/2023

Kratom
Excellent produit

13/Mai/2023

Mood Boost
I have to say that Maeng Da from jetpack Kratom has replaced my cafein routine, rise and shine baby ! Product is top quality and Zamnesia service is top of the top, thanks again

09/Mai/2023

Bon produit
Produit très agréable à petit dose attention à ne pas surdose, peut provoquer des vomissements à forte dose

09/Mai/2023

Trés efficace
Qualité irréprochable. Attention au surdosage

05/Mai/2023

Dziala
Super energia

27/Apr/2023

My review
only kratom ive tried but its very good

27/Apr/2023

Bien
Bon effet.

21/Apr/2023

Puissant
A consommer avec modération pas plus de 2 gramme à la fois . Effet ressemblant à l'héroïne

21/Apr/2023

Sympa le soir
Franchement cool

20/Apr/2023

nichts auszusetzen
ich bevorzuge aber dennoch lieber red

14/Apr/2023

TOP!
Ich kenne keinen Anbieter der so gute Produkte hat! Der Service ist Klasse und auch sehr schnell! Das jetpackkratom ist super rein und wirkt sehr gut! Kenne nichts vergleichbares!!!

12/Apr/2023

not so good
it does not work on me

28/M&aumlrz/2023

Ottimo
Con 3/4 grammi alla mattina (peso 95kg) ho un ottimo effetto che dura fino a sera. Corpo pronto ad essere messo sotto sforzo e mente lucida e stimolata. Unico difetto un po' di nausea un'ora dopo l'ingestione ma molto gestibile

21/M&aumlrz/2023

High potential
As a lover of the strong, opiate-like effects, the green Mae Dang is too stimulating and difficult to dose for me. Next I will try the liquid concentrate. However, the effects of this herb are amazing and powerful in any form, at least when purchased from Zamnesia.

09/M&aumlrz/2023

top
very good merch and excellent service and responsiveness

03/M&aumlrz/2023

The best
This is The best and The strongest kratom I've tried.

02/M&aumlrz/2023

Très bon produit
On est sur un petit nuage !!!

01/M&aumlrz/2023

Wow
1000% turbo in my brain. Did more than expected!

26/Feb/2023

Maeng Da
Top mais je ne sais pas si c'est du rouge, blanc ou vert…

25/Feb/2023

Very good and strong product
First time using kratom so i don't know about other brands but this is very good. I use 5g mixed with water empty stomach and it just HITS

20/Feb/2023

Muy buen producto
Este Kratom es de muy buena calidad y llega bastante rápido. Recomendable.

15/Feb/2023

Very pleasant
You can feel a pleasant buzz and a overall good time. I don't see it as an high. You're "sober" but just more at peace and inspired, also a bit more energetic

13/Feb/2023

Stimulant
Le Kratom a un effet très stimulant chez moi et très plaisant. Attention cependant à l'accoutumance.

12/Feb/2023

Schön Stark!
Jetpack Kratom 4 Life 🧘‍

10/Feb/2023

gute wirkung
gute wirkung bei hoher dosierung

26/Jan/2023

super produkt
kann man nicht meckern!

24/Jan/2023

Great stuff
First dose I had I didn't reply feel the affects but the second, wow you could definitely feel it, great job on delivery too came earlyer than expected 5*

20/Jan/2023

Wirkt super
Wirkt wirklich toll man kann damit viel besser in den Tag starten kann ich jedem nur empfehlen

17/Jan/2023

Stark!
Morgens und Mittags ist immer 2 bis 3 leicht gehäufte Teelöffel für anhaltende Power und Motivation. Bin extrem aktiv auf Arbeit und danach im Gym, und das hat auf jedenfall gut unterstützt.

15/Jan/2023

Agit contre la douleur
Tout d'abord merci à Zamnesia pour proposer des produits de qualité, envoyés rapidement et qui me permettent de trouver des alternatives aux médicaments qui ne sont disponibles que sur ordonnance. Dimanche, plus d'ibuprofene, j'ai arrêté l'ibuprofene codeiné car je tombais dans la dépendance. Puis les docteurs à part vous dire « prenez la pilule vous n'aurez plus mal » ne prennent pas en compte votre situation. Je ne supporte pas la pilule (alors que j'ai dû en essayer 7 différentes). Elles jouent toutes sur mon moral me rendant limite dépressive. Malheureusement, à part la codeine, rien ne calmait mes douleurs menstruelles qui me font énormément souffrir. Je ne savais pas que cette variété de Kratom allait vraiment faire effet. Je revis ! Au bout de 20 minutes j'ai senti que ma douleur diminuait vraiment. J'ai prit 1g (je fais 45kg). Je ne peux que recommander ce produit !

30/Dez/2022

Super
Ich finde das super. Diese Leichtigkeit, ausgeglichenen Zustand, ruchg. Kein schmerzen. Beste Antidepressiva. Ich mische in meinem Smoothie 1 Teelöffel rein, und alles sieht schon viel besser aus. Ich bekomme Lust etwas zu machen und bessere Laune auch. Und wenn ich verspüre dass virkung nachlässt,trinke ich warmes Tee und es wirkt wieder. Besser als Alkohol. Und schlafen kann ich auch viel besser. Super Sache. Danke.

28/Dez/2022

Wirkt super
1 gramm für den Anfang und dann so 2,5 bis 3 g für einen entspannten Abend und super Schlaf und 1,5 - 2,5 g für einen produktiven Vormittag

06/Dez/2022

Nice buzz
works as advertised, nice buzz, fairy potent...

06/Dez/2022

It does its job
This strain works pretty well for getting energy and even some euphoria. It works better than some other Kratom strains I've bought on other websites but I believe that the full price is a bit much. Anyways, I can highly recommend this strain as a good energizer and in higher dosages it works for calming down after a stressful day.

29/Nov/2022

Great effect
Worked as expected, made whole day more pleasant and energetic

24/Nov/2022

Ottimo prodotto
Davvero ottima qualità di kratom

12/Nov/2022

Very nice
It arrived quickly and its very nice. I smoked some weed and then took the kratom, it's a very nice and warm feeling. I am high as shit right now, buy this it's good bro.

26/Okt/2022

Nice
Works nice for me

16/Okt/2022

Excellent quality
First time trying this but super happy with the quality. Fast acting and potent, helps me get motivated and focused without feeling strung out or dealing with negative after effects that I get with other stimulants. Planning to buy again soon

13/Okt/2022

Worth it.
Personally I prefer extracts, but if you are looking for a leaf product - this is one of the best

12/Okt/2022

Great product
As always; I was pleased with my Kratom. Zamnesia sure is the best way to buy moderate amounts in europe. Great shipping times also. I've noticed some varying in strenght between orders, but never bunk stuff. It's great to buy in smaller amounts, because you use less, and buying big bulk is risky incase of bad product. Zamnesia for the win!

11/Okt/2022

Genial
No le doy 6 estrellas porque no se puede. Excelente producto!!

05/Okt/2022

Super
Effet stimulant garanti, gout amer mais très efficace

24/Sept/2022

a really great natural product!
never thought that a natural product can give you so much power, with less dosage. the view is sharpened, the power drives you into the limbs and the desire, for everything that may come, you are sure! Unfortunately, the mind gets used to the magic remedy, so not too often, rather take a break :)

09/Sept/2022

Muy buen Kratom
Es la segunda vez que compró esta variedad y creo que lo haré más veces.Es muy potente y con dosis de 3 gramos ya se nota un buen efecto,con 4 gramos ya el efecto es bastante fuerte,por lo que hay que tener cuidado con no pasarse...sino puede ser desagradable por las náuseas.Es una marca confiable Jetpackkratom. Por otro lado,el envío llegó en perfecto estado y bien embalado.En Zamnesia saben bien lo que hacen.

12/Aug/2022

EXCELLENT!
Amazing! Just ordered 100g this time! HIGHLY recommend it!!

06/Aug/2022

Puissant
Produit puissant , attention à ne pas surdoser

28/Jul/2022

TROP TROP TOP!!
Cette poudre de Kratom est tout simplement impressionnante ! Ma Préférée ! similaire à un opiacés , début du mois j'en Recommande bien plus , mélangé à du jus Multi-fruit ça passe Nickel ! Merci Zamnesia !

28/Jul/2022

Thank you
works better then the capsules, normally its the other way around ..

24/Jul/2022

Very potent
I had experimented with extracts previously and thought Kratom doesn't do much for me, but this stuff is different. I had no idea Kratom can be that strong. Just immediately makes me feel great. Certainly not for everyday use because it's quite addictive.

21/Jul/2022

Tres bien
Effet puissant pour peu de quantité, ce qui est un point positif quand le gout n'est pas apprécié. Conditionnements toujours tres pros.

17/Jul/2022

Todo perfecto
Gran producto. Efecto muy agradable. Envío rápido y discreto.

12/Jul/2022

Great
I read much about Kratom and wanted to try. Had no experience for anything like that. Well I tried and have to say its okay and since its legal its pretty good. I started with 0,5g felt nothing, then tried 1,5g and still felt nothing. I never got this motivating euphoric effects from small doses . Well so I went up for 3g and started to feel slightly chilled. I thought wow this is not too much and went up to 5g (after tolerance break) and I have to say that really "kicked in" I started to feel really chilled, something like drunk but only in the body, my head was clear all the time (just a bit slowed down). After 1 hour of the 5g I started to feel sick in the stomach and thought shit it was too much. But well no after laying down for 5min in the bed I got some really soft and chilled feeling and when I closed my eyes it was like dreamy sleeping but without sleeping for real. Oh well and I never felt like losing control, was always able to open up eyes, get up and do something else but I wanted to enjoy the chill.

11/Jul/2022

Empfehlenswert
Verpackung ist top, sowie das Produkt. Macht einen klaren Kopf und sediert nicht wie die anderen Sorten.

02/Jul/2022

Very nice feeling
Loved this product! Made me feel calm, eutrophic and sleepy. Only problem is I drank the whole bag in a matter of hours as it wore off pretty soon, which means I need to order some again lol

30/Jun/2022

Works and fast delivery
Fine way to get that relaxed feeling while on high stress. Just not for every day use.

29/Jun/2022

Inimitable !!
.. de l'énergie pure ! Donne une " pêche" supérieur et beaucoup plus agréable que toutes autres produits !!

28/Jun/2022

Love it!!
Relaxes your body and mind. A very pleasant feeling, almost euphoric. About a generous teaspoon is a good dose, smaller than that don't really work for me. Bad side is that you develop tolerance quite quickly so you don't wanna take it every day.

19/Jun/2022

Excellent !!!
Dans un simple verre d'eau et quelques cuillères à café… en forme pendant quelques heures. Peu importe l'activité que je fasse, avec ça je fais tout sans difficulté

11/Jun/2022

Top Kratom
Clean and strong kratom

26/Mai/2022

Mon préféré +++
Le meilleur des kratom. 5g très boneffet

19/Mai/2022

Ottimo
Ottimo prodotto.

06/Mai/2022

Bestes Kratom
Maeng Da ist das stärkste und euphorischte Kratom das ich bisher probiert habe. Es vereint die besten Qualitäten von roten und weißen Sorten sowie gibt es eine zusätzliche Art von Wohlgefühl. Bis jetzt ist dies meine Lieblingssorte Kratom! Dennoch sollte man anfangs nicht zuu viel davon erwarten, gerade als Anfänger besteht sonst die Gefahr enttäuscht zu werden. Das trifft aber auf alle Sorten Kratom zu, jeder muss mit der Zeit erst seinen persönlichen Umgang damit finden.

28/Apr/2022

Efficace
Très agréable

23/Apr/2022

Humm
Meilleur des kratom en poudre pour l énergie et la vitalité 2 grammes et t speed au top

18/Apr/2022

Tutto ok
Ottimo prodotto, come descritto

15/Apr/2022

It works
Just 0,3/0,5 it's enough to experience improved energy. Just don't take it every day

01/Apr/2022

Bien.
En una ocasión me sentó mal, creo que la cantidad fue un poco excesiva. Sentí bastante angustia y mal estar. En otra ocasión, con una cantidad más pequeña, me sentó bien, pero no sentí efectos muy destacables.

16/M&aumlrz/2022

goog
très bien

15/M&aumlrz/2022

Excellent
Jetpackkratom powders are strong in general, and so is this. I like to mix it in a smoothie or juice.

15/M&aumlrz/2022

I liked it
Made an 5,50g tea and haven't eaten 6 hours before drinking it. It was a nice expirience but it's not the strongest Kratom i ever had. But i would buy it again because it is an overall good product.

15/M&aumlrz/2022

halve koffielepel
helpt zeer goed om mijn energiedipjes op te vangen : een halve koffielepel in heet water met een geperste appelsien & ahorn erbij is de smaak te doen : max 1 maal/dag & enkel als het nodig is. zal er zeker nog bijbestellen ( & ook een zakje meegegeven aan zoon : nog geen reactie van hem ).

13/M&aumlrz/2022

Excellent !
Produit au top et emballage et livraison rapide et niquel ! Je prend ce produits pour un sevrage du subutex et ca eté vraiment magique pour moi et tres bénéfique ! ( problème de dos en plus de ca vertèbre L4 écrasé ) et je suis passé de 8 médicaments par jours a seulement 3... finis les antidouleurs léger. les décontractants musculaire. les cachet pour l'estomac pour contré les effets des cachets qui bousille le ventre ! plus aucune douleurs. ma redonner la patate et surtout a énormément diminuer les symptômes de sevrage pour un sevrage tous en douceur ! je recommande très très bon produits ! a faire attention tous de même addiction très légère mais quand même présente.. a utilisé avec modération comme toute choses ;)

08/M&aumlrz/2022

Pretty ok
Not the best kratom in the world, but it was pretty ok.

07/M&aumlrz/2022

Awful drinking experience
It works, but has an awful taste. I strongly recommend buying the extract instead. It's not nearly as bad a consuming experience as powdered material.

14/Feb/2022

La mejor
Einwandfreies Produkt, immer wieder gerne

02/Feb/2022

Dinguerie
Grace au kratom j'ai arrêté le tramadol de mort que le médecin de prescrivait !! Et l'effet ouaah dinguerie j'me sens joyeux et dopé toute la journée , ça motive vraiment, dommage que ce soit aussi cher le sachet de 25g parce qu'il faut au moins la moitier d'un vert à shooter rempli pour avoir un effet léger ! donc pour un effet léger il doit y avoir 3 ou 4 doses malheureusement... Dommage parce que c'est vraiment ma plante préféré ! très peu d'effets secondaire si ce n'est la respiration plus lente comme les opiacés ! J'ADORE BAISSEZ LE PRIX SVP

02/Feb/2022

Fait le taf
Efficace et l'avantage c'est qu'il y a besoin de peu de quantité pour qu'il agisse.

29/Jan/2022

I love..
.. the abundant variety of Kratom leaves

26/Jan/2022

Très bon produit
Excellent produit je vous le conseille à tous J'ai eu quelques petits soucis de livraison mais tout est réglé par L'équipe Qui est à l'écoute merci a zamnesia

24/Jan/2022

Maybe you'd like the taste too!
PREMISE It's a herb, and then your experience will result from an interaction between two living beings; hence the result could vary, and everything is personal. EFFECTS Some faint feeling even with 1g (energy drink-like but healthier; Red Bull always gives me tachycardia!). Assuming 4g, after half an hour, I feel very energetic and somehow euphoric and positive (a sort of sativa-like effect). The effect lasts for about 4-5 hours. I'd also like to experiment with the high dosage (maybe 6-8 g), but probably 2-3g is the proper dosage for me. I suppose that the guys who say that you will start to perceive something after 2-3 usages are correct; your brain should "recognize" the alkaloid before truly assimilating it (but I'm not a neurologist). TASTE Bitter, very bitter, but I like it. It's somehow grassy, remembering me yerba mate (another good stimulating). Besides, if you take it dissolving the powder in water, it is a bit "muddy", like Japanese matcha tea. The receipt to make a clear, lemon-flavoured tea you will find here on Zamnesia's website is excellent. Maybe, the effect with the tea is a little lighter than directly ingurgitating the powder, but you can use the same kratom twice. Guys, it is bitter (do you know the gentian's root?), but I'd discourage you from adding sugar or any sweetener to a herbal tea. You'd add a taste over the other, don't adjust the first.

22/Jan/2022

Nice
Super potent ! Coole Sache

19/Jan/2022

Bon produit
Testé avec un faible dosage, effets légers mais bien présents.

16/Jan/2022

Ganz ok
Hab ca 5 g auf einmal konsumiert, flasch trat auf jeden fall ein. Muss dazu sagen war das erste mal für mich und kannte den Flash nicht. Hab dan auch nochmal 2g nachgelegt. Zum Schluss war ich auf jeden richtig bedient. Also es wirkt definitive. Und Vorsicht es kann auch schnell unangenehm werden wen man es übertreibt

14/Jan/2022

MANG DAH
Kratom Mang Dah is one of the most potent strains me and my family have ever tried. We began by adding 15 grams into our teapot, brewed for around 10-15 mins. We know when its ready as the potent kratom smell will waft through the room. We sat down and poured 4 cups of the delicious kratom soup, one for each of us and proceeded to sit by the stove until the effects kicked it. We were caught off-guard by the strains potent effects, my mother stood up and started cleaning the house, something she hasn't done in weeks. The strains stimulatory nature encouraged all of us into doing some sort of physical activity. My pops, who is quite old now, decided it would be a good time to listen to some old records and enjoy the full effects of the kratom while dancing around the living room floor. It was a bright experience, and very family friendly. We will be back for more. Our family to yours - we wish you the best on your kratomic adventures. 5 STAR EXPERIENCE.

31/Dez/2021

Excelente
Super potente y de gran calidad

11/Dez/2021

Very dissapointed
Bought it on black Friday and had barely any effect. Think the quality was really bad - must have given me it from an old or expired stock. Very annoyed and dissapointed.

09/Dez/2021

kratom red jetpack
quality lots better then like 10g kratom bali packats

22/Jun/2022

maeng da
Efficace même si le goût est amer je trouve

23/Nov/2021

Bon produit
Aussi bon que le Kratom red (je n'ai pas ressenti une grande différence)

16/Nov/2021

Kratom Maeng Da
Excellent Kratom pour plus d'énergie et comme décontractant musculaire. Avec 2 grammes ça fonctionne bien . Pas pour s'apaiser et dormir, ou à forte dose, je sais pas ..( Pour se calmer le kraton Thai en résine me semble mieux ). J'adore l'énergie de ce kratom Maeng Da .. Un des / ou le meilleur pour moi, pour l'énergie et le moral .. J'en commanderai encore en 100grs , ce jetpackkratom est top en qualité -prix .. Livraison rapide et sérieuse comme toujours .. Mersi Zamnésia ..

08/Okt/2021

Kratom+kanna
Kanna tout seul - Kratom tout seul- Kanna 120mg sniffé+kratom 2gr dans un thé, ça le fait!! comme une petite prise de mdma sans prétention

06/Okt/2021

Bomba
Già con 2g ti sale la botta, non ha un sapore dolce ma puoi mischiarlo insieme a zucchero o miele

25/Sept/2021

Lives up to my expectations
1,5g already does the job for me. Must say, it's good product, lives up to its bit high price, but hey, you get what you pay for, am I right? :D

21/Sept/2021

Kratom Jetpack
Bonne qualité j'en prends 12,5g/jr Je conseillerais plutôt des gélules car j'ai tout essayé le goût est pas top en gélules ça passe tout seul merci Zamnesia

21/Sept/2021

Top
Je mélange entre 4 et 7gr avec 2 yaourt les effets sont top mais le goût est pas bon

06/Jan/2022

Kratom Maeng Da
Produit au top

26/Jul/2021

Énergisant
Kratom très énergisant !

04/Jun/2021

Super
Gutes Produkt

22/Mai/2021

Genial
Súper producto, justo el efecto que deseaba para darme un impulso en las jornadas duras de trabajo. Me encanta!

02/Mai/2021

Goos
Did the job

14/Apr/2021

Le top
Un effet très fort avec seulement 2gramme, j'adore cette plante, j'en rachèterai, livraison super rapide, je suis très surprise, seulement 4 jours ! Merci Zamnesia. :)

01/Feb/2021

Kratom
Nehme es fast täglich in mittlerer Dosis. Bin sehr zufrieden.

17/Dez/2020

Bien vu
Bonjour à tous. Merci à toute l'équipe de Zamnesia. Ce produit est vraiment de bonne qualité. Livraison rapide et bien emballé. Un grand merci. Cordialement ‍

16/Dez/2020

Good product
I'm no expert on kratom, so i wouldn't know how it compares with other strains/products, but it sure works for me, though maybe not as strong as advertised. Overall very enjoyable

16/Dez/2020

KRATOM POUR LES HABITUES
CE KRATOM C EST DE LA BOMBE POUR SOULAGER LES DOULEURS ARTICULAIRES ET MUSCULAIRES

08/Dez/2020

Top quality
I like this blend it is strong enough that I have get rid of all opiates what I have hooked on. This Kratom is best strain on to me what I have tried for. Quality is very good.

27/Nov/2020

Très agréable
Effet apaisant et stimulant en même temps, redonne du tonus dans les moments déconcertants et rend plus léger. Peut éviter les moments de bascule dans un pétage de plombs. Celles et ceux qui ne sentent rien avec ce kratom doivent se remettre en cause sur leur consommation excessive de psychotropes !

30/M&aumlrz/2020

Per niente euforico
Allora non credo sia il Maeng. Aumentando la dose gradualmente si sente solo un lieve stato di rilassatezza. Provato varie concentrazione da 0.5 fino a 2.5g in due. Ad entrambi stesso effetto. Delusione

27/M&aumlrz/2020

Produit testé
Très bon produit mais donne une petite envie de nausée ...

28/Jul/2020

Kratom.
Yes, indeed 0.5 g lifted me, but not for long. With 4g, I felt a little relaxation.

28/Jan/2020

Best kratom for me so far
Doses even as low as 0.5g - 1g give me nice stimulation. Every dose higher than that relaxes, but for me it is not as enjoyable as red kratom for example. Over all it is a great product and strongest one I have tried so far.

13/Jan/2020

Really nice
2g is like a coffee but without the jittery feeling. Higher doses give a bit of a drunk feeling and falling asleep is also great on kratom.

28/Jul/2020

Simile al Kratom bianco, ma...
Questa varietà ha effetti molto simili al Kratom bianco, con la differenza che essendo più concentrato ne basta di meno, ma nello stesso tempo è anche più facile avere piccoli fastidi. Nel caso vogliate aumentare il dosaggio (ma non porta a nulla e non ne vale la pena) consiglio di procedere gradualmente, anche nel caso in cui siate già pratici del Kratom. Personalmente non è la varietà che preferisco, ma è anche questione di gusti e di scelte. In generale l'assunzione di polveri Kratom, qualunque sia la varietà, è piuttosto scomoda. Per questo vi consiglio di prendervi un' incapsulatrice e di realizzare da soli le vostre capsule con la polvere che avete scelto. Il procedimento è una seccatura, inutile nasconderlo, ma una volta fatto pesare e assumere la vostra polvere Kratom preferita sarà molto più semplice ed immediato.

28/Jul/2020

Autre chose pour mon prochain achat
Le produit ne tient pas les promesses du descriptif alléchant. Peu d'effet même avec plusieurs grammes. Un peu vaporeux, sans plus . Et peu de différences avec le blanc .

07/Okt/2019

Average but pleasant
Nice blend, not to strong but usable the extra energy Without , i like it as a mild blend.

28/Jul/2020

Bien sans plus !
La poudre se mélange mal, peu importe si c'est avec de l'eau chaude ou froide. C'est la version JetpackKratom mais les effets sont légers de cette Maeng Da, petit gain d'énergie, concentration, meilleur humeur mais sans plus. Je vais être honnête, si vous prenez que la poudre ça sera pas suffisant, les effets sont quasi inexistants. Cette Maeng Da s'accompagne bien après avoir bu le thé Jetpack Kratom.

28/Jul/2020

Peut plaisant
Je pense que la qualité du kratom laisse à désiré car, sensible au opiacées j'ai commencer par 2g sans avoir d'effet puis je suis aller jusqu'a 5g un peut plus tard et tjrs rien, une très légére sensation de détente mais rien de fou, bref je déconseille ce produit après cela reste mon avis

Du kannst keine Rezension verfassen, da Du das Produkt nicht bestellt hast
Einschränkungen
Bitte beachte, dass wenn Dein Heimatland nicht auf unserer Versandliste steht, wir nicht in der Lage sind, die Produkte auf unserer Website dorthin zu liefern. Für mehr Information, sieh Dir hier die Liste an: Bestellung Und Versand
Video (1)
Video: Wie Man Kratom Verwendet:

Kratom ist ein schon sehr lange benutztes, traditionelles und natürliches Heilmittel. Deshalb dachten wir uns, dass es eine großartige Idee wäre, ein kurzes, süßes und informatives Video zu machen, worin alle Daten enthalten sind, die Du über dieses interessante Kraut wissen solltest, einschließlich Herkunft, Wirkung und Verwendung.