Psilocybe Tampanensis
4/

5

(

95

)
Soprannominato 'Pietra Filosofale' a causa delle profonde riflessioni e intuizioni che può ispirare, questo è stato il primo tartufo scoperto e coltivato. Nonostante la sua reputazione 'filosofica', sono presenti anche le risate, l'euforia e le intense immagini, associate al consumo dei funghi magici. Lo stato d'animo e il luogo adatto, rimangono importanti.


Disponibile
Riceverai una notifica quando il prodotto tornerà disponibile
Informazioni

Questi noduli psichedelici, crescono sotterranei nel substrato di fruttificazione e sono tecnicamente chiamati sclerozi. Hanno un sapore gradevole di nocciola, con un retrogusto pizzicante e aspro.
Questa varietà è molto rara in natura; tutte le Psilocybe Tampanensis coltivate, possono essere fatte risalire ad un singolo esemplare trovato in Florida (ci credereste vicino a Tampa?), nel 1977. Un anno dopo, il leader mondiale esperto di funghi Paul Stamets, ha scoperto come far crescere gli sclerozi e la Pietra Filosofale si è unita al pantheon degli psichedelici naturali.
EFFETTI DEL TARTUFO
Tutti i tartufi contengono una buona dose di psilocibina, così i loro effetti sono molto simili. Alcune fonti possono sostenere, che una varietà offre più 'visioni' delle altre o un'esperienza più 'loquace'. Ma tali variazioni possono anche deludere le aspettative degli utenti.
Gli effetti si faranno sentire entro 15-45 minuti dal consumo, a seconda della dose o se lo stomaco è stato riempito precedentemente, e durano fino a 4-6 ore. Un viaggio tipico è costituito dal periodo in cui sale l'effetto, fino al culmine dell'esperienza, seguita da una discesa graduale e dal ritorno alla sobrietà.
Gli effetti includono: attacchi di ilarità, cambiamento dei colori e della percezione dei suoni, pensieri introspettivi, sentimenti di connessione universale, onde di energia che scorrono attraverso il corpo, visioni vivide ad occhi chiusi.
PRINCIPI ATTIVI DEL TARTUFO
Il principio attivo dei tartufi è la psilocibina, una triptamina con una struttura simile al DMT, un neurotrasmettitore prodotto naturalmente nel nostro corpo. Una confezione contiene 15 grammi di tartufo, anche se questo peso può essere ridotto, per l'acqua che viene persa durante il trasporto e lo stoccaggio. Gli effetti finali saranno gli stessi.
Non ci sono sottoprodotti tossici o creazione di metaboliti - la psilocibina è ridicolmente non tossica - quindi non ha postumi. Ma il giorno dopo, si può guardare la vita un po' diversamente!
USO DEL TARTUFO TAMPANENSIS
Immergere giusto la punta di un dito o tuffarsi a capofitto è facile da programmare con il nostro semplice calcolatore di dosaggio.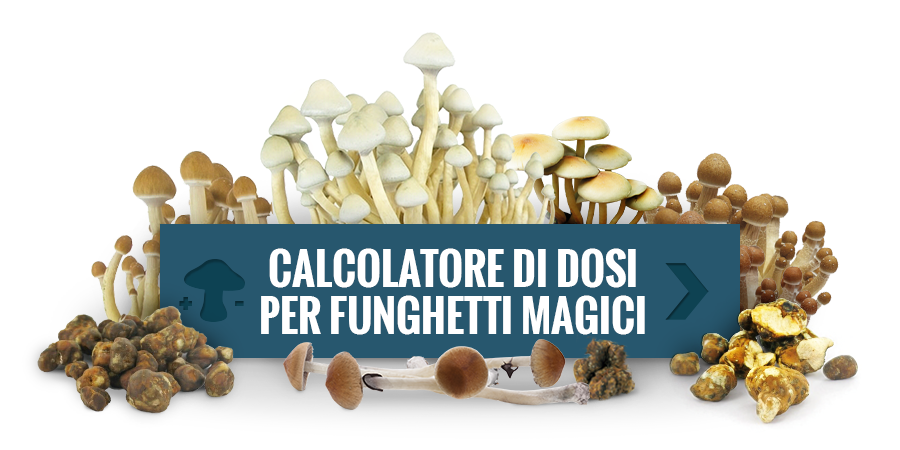 ATTENZIONE
Non utilizzateli durante la gravidanza o l'allattamento, quando siete depressi o in terapia, o in combinazione con stimolanti o alcool. Evitate di guidare veicoli a motore. Non sono adatti ai minori di 18 anni. Se è la prima volta che provate la psilocibina, è una buona idea avere un amico con esperienza, che sia con voi, nel caso provaste nausea o stati d'ansia. Non ripetete la dose per almeno una settimana - non perché sia pericoloso, ma perché è uno spreco di denaro! Il corpo costruisce rapidamente una tolleranza per la psilocibina, per cui, prendere una nuova dose troppo presto dopo l'ultima, può non avere alcun effetto.
---
*Conservare in frigorifero per un periodo massimo di due mesi. Una volta aperta la confezione, consumare entro un paio di giorni.
Ulteriori informazioni relative a questo prodotto:
Recensioni (95)
Il cliente ha dato un punteggio al prodotto ma non ha lasciato una recensione

20/Gen/2016

Nice and mellow :) very happy
Bought a 15g pack, order went smoothly, quick delivery and great service! Split the pack 7.5g each for me and my friends, very nice come up feeling with some euphoria and vision the slightest bit wobbly, lots of giggles, wasn't as strong as I thought it would be so it was nice for my first time, ive ordered 15g mexicana and they should arrive tomorrow, going to see how 10g of these go down :)

06/Gen/2016

Cluster headaches
Very prompt service, I got these for my partner who suffers with cluster headaches, he read online that the Psilocybe in these truffles could help with this as no prescribed medicine helps with the pain he gets from this condition and I have to say they really have helped, he used to take them when he was younger and was wary taking them after more than 10 years but he had a very mellow time and really enjoyed the effect they had on him, would highly recommend these for anyone else who may suffer with the condition and for anyone else who just wants some fun. Will be ordering again soon. Thanks very much Zamnesia. :-)

30/Dic/2015

Good product
Nice trip

22/Dic/2015

le co-pilote des truffes
La philosopher stone c est ma premiere rencontre avec le monde de la truffe il y a quelques années deja comme beaucoup surement...et j y revient toujours avec plaisir, elle fait bien chauffer le coeur et elle est excellente pour l'empathie entre potes ou la connexion avec mère nature, et surtout elle accompagne super bien les autres truffes, mes meilleurs tripes truffes ont toujours eté à base de tempanesis, et ce coup là aussi, super accompagnement avec des atlantis, 1 sachet de chaque pour 2 ça marche impecable pour bien decoller meme si un sachet de chaque "tout seul" marche encore mieux...Que du bonheur de retrouver l'esprit de la truffe en mode vadrouille, juste penser à la vitamine c avec guarana et maté pour l'atterrissage bien à l'aise. Vide d'air super bien fait au passage, elles sont arrivées bien fraiches 5 jours apres l'envoi et j ai meme pu les garder une semaine au frigo et elles ont rien perdu de leur fraicheur, le fait qu'elle soit entieres donc pas coupées en morceau joue peut être...ma foi le gout est bien relevé en pchylochibine avec ces petites pierres philosophales ! j'aime.

14/Dic/2015

Caught in a beam of energy - 15 grams of truffles
I sat down on a park bench and began opening the bag of truffles, the bag was vacuum packed so I had some difficulties opening it. I eventually got it open by piercing the bag with my key. The first thing I noticed when eating the truffles (@13:40) was that they were very easy to chew, but had a quite sour aftertaste. At 13:50 I had consumed the entire bag of truffles. I then washed it down with a chocolate drink and started to head towards the bus. At the bus stop I met a friend/neighbor of mine and we talked casually during the bus ride, not mentioning the truffles. I got off the bus at 14:00 and was feeling a tiny bit nauseous. Me and my neighbor began walking the roughly 1km distance between the bus and my house, my neighbor still had no idea that I had eaten magic truffles. At about 14:05 my vision turned crystal sharp and it felt as if time was moving a lot slower. Around 14:10 we were almost home and that's when things really started to kick in. I was getting some major hallucinations and the road ahead of us looked like it was changing in length and width along with some rainbow colors surrounding it's edges. I almost lost my ability to speak but managed to keep myself together. My neighbor and I split ways and I went home, getting the key to enter the lock took some effort. As soon as I got inside I rushed off to my couch and started playing "The Bread of God" through my Apple TV. My poodle joined me on the couch and the sight of her made me terrified at first because I couldn't figure out what type of animal she was (obviously a dog). At this point I completely lost track of time and my mind sometimes completely left my body, then getting shocked when I remembered that I had one. I remember my dog sitting in my lap and I couldn't tell where my dog's body ended and mine began. I could not tell my dog's body from mine, it was like we were molded together as one creature. I at one point thought my dog's paw was my hand and got confused when I couldn't move it. After finishing "The Bread of God" I turned on some Tame Impala and decided to try and sort out some issues I had in life, but every time I thought of an issue it was like it got sucked away by this intense beam of energy. None of my issues mattered, they were nothing to worry about. Soon this beam of energy grew stronger, and stronger. It was flowing through my head and stomach, then continued through my living room. All my worries were made into dust and joined the flow of the beam. At the peak of the trip the beam made a deafening static like sound, it was like my body was a gateway for some godlike energy. I started to feel like my body as useless and that my mind was the only thing that truly existed. This was the most intense thing I had every experienced, I was repeatedly pending back and forth between reality and the wonderful psilocybin universe. I wish I could've stayed in that universe for the rest of my life, it was so intense and peaceful and the same time. Psilocybin is a teacher without mercy. I wanted to change playlist on Spotify for what I estimated to be about half an hour but couldn't, because I kept getting sucked back into the beam. After the peak of my trip had passed I went and took I shower, because I realized that I was reaking of sweat. The experience in the shower was very interesting but nothing will every compare to what I felt during the peak of the trip. Summary: This was my first true psychadelic experience and I will be doing 15g again in a few weeks when my tolerance has been reset. The trip was very intense and it definitely taught me something. The only thing I disliked about it is the fact that it only lasted for about 4 hours or so. After the trip I felt that I'd gained a huge boost in my self confidence and the problems that I'd had prior to the trip where gone. I can recommend this to anyone as long as you don't fight the trip and just let it go. If you are insecure I think you should get a tripsitter.

04/Dic/2015

A good mode
A crew of four mixed Tampanensis with Atlantis. Keywords: focused, laughter, bonding, love for music. Length: about 5 hours. Good recreational substance.

01/Dic/2015

Love it!
Was my first trip ...very surprised to discover the white's rabbit hole!!

Il cliente ha dato un punteggio al prodotto ma non ha lasciato una recensione

01/Feb/2017

Helpfull for my research but not 15 Gramm
I've bought this product as part of pschology research and i was expecting 15 gramm but my scales say 18 gramm.

Non puoi lasciare una recensione perché non hai eseguito l'accesso come cliente

Accedi / Registrati
Mushass
2013-08-07 14:58:41
Hi there, May I know how longer can I store my truffles in the bottom of my refrigerator? I have kept them in their vacuum package and them put them in black bag to avoid contact with light. Any suggestion to store them longer without dry them? Alcohol? Honey? Many thanks in advance.
administrator
The truffles can be stored 3-4 months in a cool and dark place. Dried they can be kept for at least one year. To dry the truffles you need to find a dry place and lay them out on kitchen towels and make sure they're not touching each other. Depending on the surroundings, drying may take anywhere from between 3 to 7 days. Make sure to change the kitchen towels every other day. The best way to store dried mushrooms is in an airtight container in the dark. Dried Magic Truffles have 50%-70% less weight, so therefore the dosage should be halved.
Que pasa si las trufas estan secas? Pierden su efecto o generan alguna sustancia toxica? existen trufas toxicas o venenosas en forma natural? Como identificar una trufa alucinogena si me encuentro una en el bosque?
administrator
Identifying wild truffles is extremely difficult, even for experienced users, growers and collectors. Because there are many poisonous species out there, we do not recommend that you try and harvest them in the wild because of the risk involved. Our truffles are freshly packed, but can be dried. When drying these, you should expect a 50% to 70% loss in weight. Please adjust your dosage accordingly. When dried, they're best stored in an air-tight bag. Note though that, the longer you keep your dried truffles, the less strong the effect will be.
Si les truffes doivent être conservées au frais, que se passe-t'il durant le transport ?
administrator
All our truffles are fresh and vacuum packed. They are indeed best stored in a dark and cool place, for example the refrigerator. Our truffles and parcels are professionally packed and prepared for transit within Europe. We regularly ship to hot countries such as Spain and Italy, without any damage to the product. Note though that the packaging may appear loose upon arrival. This is the result of oxygen that has been generated within the packet by the truffles after the packing process.
Fai una domanda
Restrizioni
La spedizione di questo prodotto non viene effettuata nei seguenti Paesi:
Germania, Italia, Regno Unito, Svizzera, Norvegia, Irlanda
Ti preghiamo di notare che se il tuo paese non è nella nostra lista generale di spedizione non possiamo spedire alcun prodotto acquistato sul nostro sito web. Per ulteriori informazioni consulta l'elenco qui: Informazioni per la Spedizione
Video (0)