Zamnesia Super Sleep: The Fast, Natural Way To Get to Sleep

3 min
Sleep deprivation can sustain serious effects on human health. We take a closer look at Super Sleep, a new sleep aid combining melatonin and CBD in a liposomal formula designed to encourage a better night's rest.
We all know the importance of a good night's sleep.
Sleep plays an essential role in helping our bodies function at their best capacity. Similarly, bad sleep patterns can have devastating effects on our mood, motivation level and overall health. Chronic sleep deprivation can lead to more serious issues, including fatigue, memory loss, impulsive behaviour, hallucinations and many more.
Luckily, the sleep experts at Zamnesia have developed a new, natural supplement designed to help get your sleeping patterns back in order. Whether you struggle to fall asleep after a long day of exhausting work, or feel the quality of your sleep just isn't what it used to be, the Zamnesia Super Sleep formula is here to help.
This high quality sleep aid combines both melatonin (an important player in helping you get to sleep) and CBD (a cannabinoid renowned for its ability to curb stress and improve sleep quality) in a potent liposomal formula.
Read on to find out more about this unique product, which is available for purchase along with much more from Zamnesia's online smartshop.
SUPER SLEEP: A FAST-ACTING NATURAL SLEEP AID BY ZAMNESIA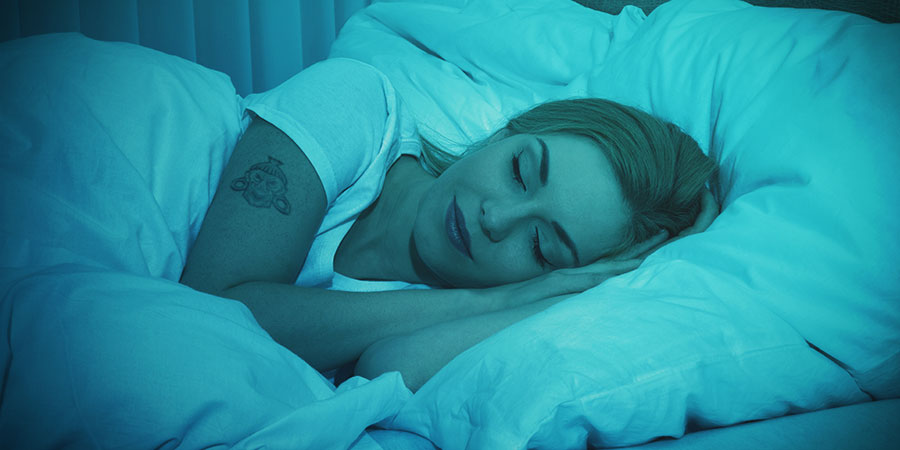 Super Sleep is a unique product developed by Zamnesia. This sleep aid contains both melatonin and cannabidiol (CBD) in a liposomal formula that not only encourages faster onset of sleep, but also improves the quality of the sleep you experience throughout the night.
Super Sleep is an oral supplement that comes complete with a convenient dropper. This makes for extremely simple administration and allows you to easily keep track of dosing.
As with all Zamnesia products, you can rest assured that the Super Sleep formula contains only the highest quality ingredients. Super Sleep undergoes thorough testing to ensure its effectiveness. We are committed to only stocking top-shelf products and the quality of our new Super Sleep formula is a testament to that commitment.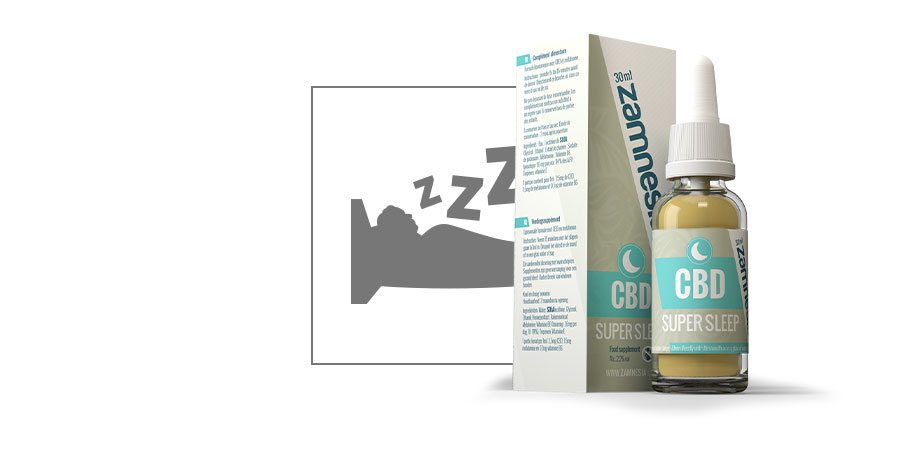 Unlike habit-forming pharmaceutical sleep aids, Zamnesia's Super Sleep offers a natural alternative that encourages a longer, deeper and more restful night's sleep with no adverse side effects. To better understand how this exciting new product works, follow along as we discuss more about Super Sleep's 3 primary ingredients: melatonin, CBD and liposomes.
WHAT IS MELATONIN?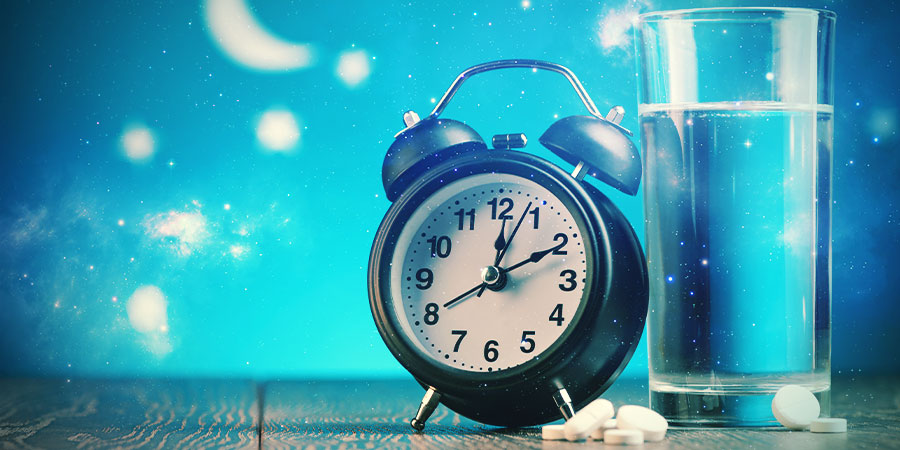 Melatonin is a hormone excreted by the pineal gland in the brain that plays an important role in helping our body get to sleep and maintain its circadian rhythm. This rhythm is characterised by an internal 24-hour "clock," also referred to as our "body clock," which helps us fall asleep and wake up at specific intervals.
There are many factors that can influence the secretion of melatonin in our brain. For example, levels tend to spike when it's dark as our body prepares to go into its rest state. When it's light, melatonin levels decrease.
Variables that can affect our melatonin levels include time of day, jet lag, poor vision, stress and over or under exposure to natural light.
Exposure to blue light from the screens of electronic devices has also been shown to interrupt melatonin biosynthesis. This is why so many people struggle to fall asleep after checking their phones in bed or spending prolonged periods of time in front of the computer.
Irregular melatonin levels are a primary cause of sleeping issues and insomnia. Zamnesia's Super Sleep formula has been specially designed to give your body a supplemental dose of melatonin when you need it most. By using a melatonin supplement, it will be easier for you to ward off the effects of stress, light exposure and even jet lag.
WHAT IS CBD?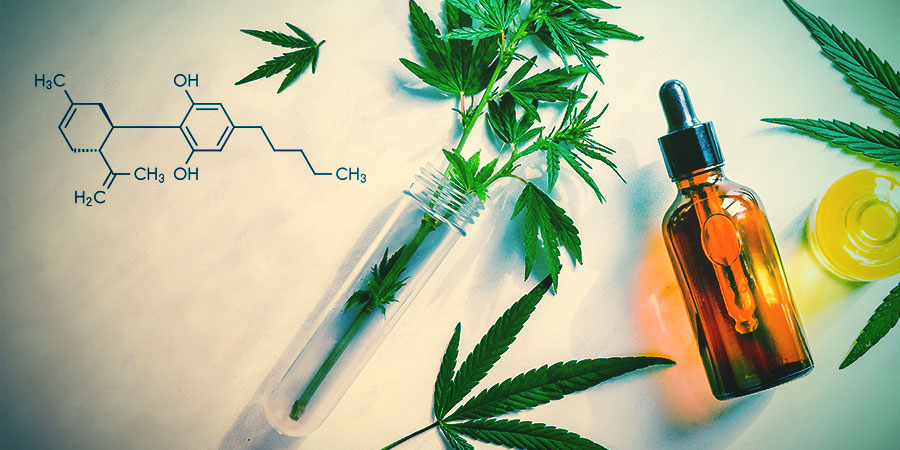 CBD is one of over 100 active compounds found in cannabis that has revolutionised the way we think about the plant and its role in society. CBD accounts for roughly 40% of the plant's extract and is a completely non-psychoactive cannabinoid. This means it won't get you high (no matter how hard you try).
When CBD enters the body, it interacts with a number of receptor cells found in the endocannabinoid system. This culminates in a wide variety of potentially therapeutic qualities, including those as an:
anti-inflammatory
antioxidant
neuroprotectant
anxiolytic
antidepressant
analgesic
anti-psychotic
How exactly CBD induces these effects isn't quite clear. However, it is becoming increasingly evident that CBD poses a spectrum of medical benefits.
One major upswing CBD offers those with sleeping difficulties is stress relief. In today's fast-paced professional environments, stress is taking a bigger toll on our lives than ever before. This can cause stress-related nerve excitement in many people and disrupt their ability to fall asleep and sustain a quality night's rest.
Unlike melatonin, CBD may not induce sleep itself. Instead, it contributes to a more consistent, restful sleep experience and REM phase rhythm. When combined with melatonin, the two leave users feeling refreshed and rejuvenated upon waking. The Super Sleep formula by Zamnesia combines the stress-relieving benefits of CBD with melatonin to encourage a reduction in the sleep latency period and a more relaxing and deeper night's sleep.
WHAT ARE LIPOSOMES?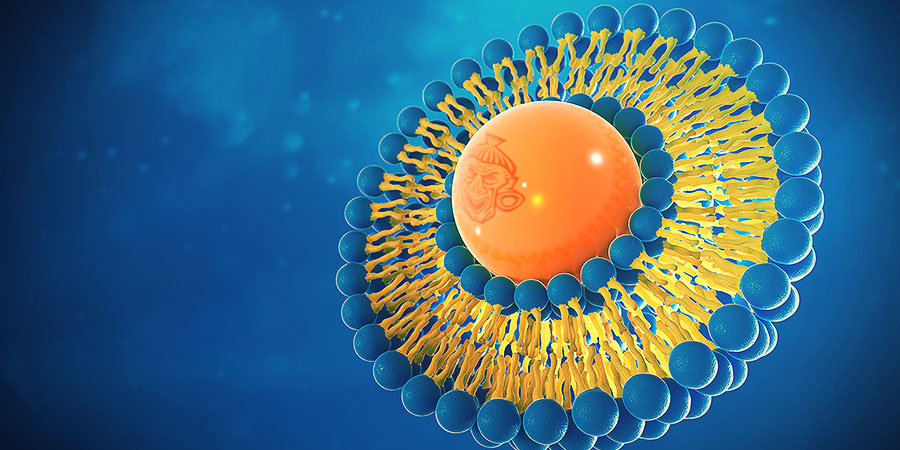 A liposome is a tiny sac or bubble made from the same material as a cell membrane. Liposomes can be filled with specific compounds (in this case, active ingredients CBD and melatonin) and delivered to targeted tissues in the body for maximum effect.
Zamnesia's Super Sleep boasts a liposomal formula that helps protect active compounds from being compromised until they reach their destination. This makes for an extremely fast-acting and reliable supplement that helps you get to sleep faster and stay on the right path to a healthier sleep cycle.
Written by: Steven Voser
Steven Voser is an Emmy Award Nominated freelance journalist with a lot of experience under his belt. Thanks to a passion for all things cannabis, he now dedicates a lot of his times exploring the world of weed.

Find out about our writers
---