The Best Cannabis Christmas Gifts Of 2016

Last edited :
Published :
Categories : Blog

Christmas shopping can be an absolute nightmare. Our list of the top cannabis Xmas gifts of 2016 will make buying something for the stoner in your life a cinch. So, here are the 21 hottest cannabis-related gifts of the festive season.
Our guide to the must-have stoner Christmas gifts will make Xmas shopping for the cannabis enthusiast in your life a pleasure. Find out more at Zamnesia.
Christmas shopping can be an absolute nightmare. Our list of the top stoner Christmas gifts for 2016 will put the fun back into shopping, and make buying a cannabis-related gift a cinch!
Its the season to get stoned dear readers. Christmas time can be wonderful and equally miserable. Winter is a generally bleak season and getting the right Christmas gifts for that special stoner in your life is fraught with perils.
Sure, we all love to open the wrapping on that perfect festive present, but nobody wants to be held responsible for the tat that's immediately re-gifted or unwanted oddities destined for the attic.

We've taken all the stress out of Christmas shopping and compiled our very own definitive list of the top stoner Xmas gifts for 2016.
Whether it's festive stoner stocking fillers, or big ticket presents sure to delight, Zamnesia's got you covered. Chillax with a spliff or perhaps over the course of a few bong/pipe/vape hits we invite you to peruse our Christmas gift suggestions.
SOLID GOLD STOCKING FILLERS
For the stoner that likes their bling or those seeking to make an impression this holiday season we recommend the following solid gold stocking fillers:
SHINE 24K GOLD ROLLING PAPERS - €16,95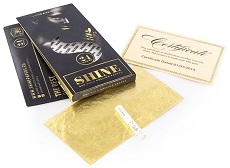 Christmas comes but once a year, and of all rolling papers these are in an elite league of their own. Shine 24K Gold Rolling Papers are like no other; a golden spliff makes a perfect gift or self-indulgent treat you decide. Smoke in style – if that is your thing!
BUD BOMB 2000: GOLD PLATED - €34,75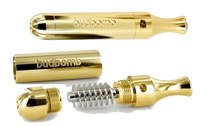 Pocket pipes are an essential accessory for stoners. The classiest little metal pipe in our catalog is the Bud Bomb 2000 Gold Plated. It's far from discreet with its gold plate finish, but if Tony Montana packed a pipe, this golden bullet would be it.
BUD BOMB XL - €54,50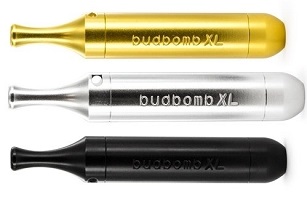 Should you require the heavy artillery, well, "say hello to our not so little friend". The Bud Bomb XL is the .50 caliber model of the Bud Bomb. Load this mother up to capacity with 4g of herb and toke to your heart's content without needing to reload, at least not today.
Metal Grinder 24K Gold (4 parts) - €17,95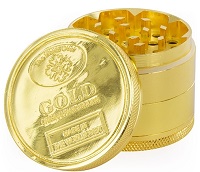 Grinders are another must have, and a backup grinder for travels and parties is a priceless piece of stoner kit. The Metal Grinder 24K Gold is a bargain for a four-part grinder with an excellent sieve and crystal catcher. It makes breaking your bud up both easy and stylish - plus, it's gold!
PLASMA LIGHTER - €49,95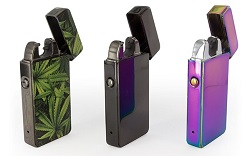 It may not be gold, but the Plasma Lighter is definitely precious. The Plasma lighter is a USB rechargeable lighter that never expires or needs refills. The lack of lighter fluid keeps ignition chemical free – ideal for the stoner looking to keep things clean. But we know for sure it's the must-have lighter for stoners this Christmas
GLASS PIPES FOR A SMOOTH EXPERIENCE
Cheech and Chong are legends of the cannabis community, and their pipes get the job done while looking good. Here are a couple of ideas for gifts this Christmas:
CHEECH & CHONG GLASS PIPE MOUSTACHE RIDE - €39,50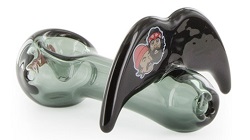 Great Christmas presents don't have to cost a fortune, and every stoner appreciates a groovy packaged pipe. The Cheech & Chong Glass Pipe Moustache Ride comes with a comical glass moustache on it, making whoever uses it look like Cheech himself! Its quality glass construction also ensures things remain cool and clean.
CHEECH & CHONG GLASS ROCK FIGHT - €35,00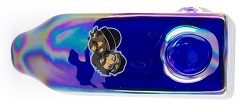 For Millennial stoners, or those looking for something a bit more eye-catching, we recommend the Cheech & Chong Glass Pipe Rock Fight. This unusual design is a little more modern in shape, yet maintains the hippy design of Cheech and Chong with its iridescent look. Perfect for lighting up!
EYE-CATCHING GRINDERS FOR EVERY BUDGET
There is a grinder out there for everyone, to suit all needs, styles, and budgets. Here are some of our favourites for this Christmas. They are sure to but a smile on everyone's face!
THORINDER - €49,50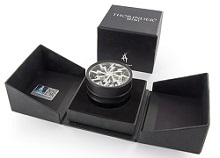 Grinders don't come with a better blend of form and function than the Thorinder range of grinders. Available in two sizes and a variety of colours, we highly recommend them. They are sturdy, built from high-quality materials, look great, and have ultimate functionality. It will be the only grinder you ever need!
METAL DEATH STAR GRINDER - €24,95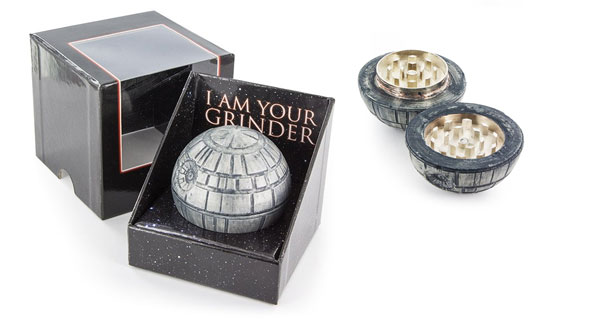 Star Wars fans will be blown away by the Metal Death Star Grinder! They are one of the ultimate novelty grinders available, and a must have for fans. Its metal build will ensure, that unlike the actual Death Star, it sticks around to be used.
POKEBALL GRINDER - €14,95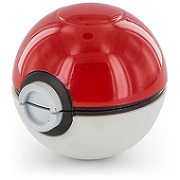 For the full-grown Poke-maniacs, we present the next collectible for you to lose your mind over: the Pokeball Grinder! Although it does not contain any real Pokémon, many would argue the green delights it can prepare for you are much better!
POCKET ROCKET VAPORIZERS FOR ALL PRICE RANGES
Most modern vapers like to vape on the go, so they need an effective, stylish and practical portable vaporizer to fit the bill. Here are a few for this Christmas!
FIREFLY 2 - €369,-

If it's a luxury model portable vaporizer you require, then you have got to check out the Firefly 2. This handy vaporizer is a leaner meaner improved version of the legendary original Firefly. The Firefly 2 is the iPhone of portable vaporizers (in fact, it was made by an ex-Apple designer!). It is stylish, easy to use, and produces out of this world vapor – all the while fitting in your pocket.
STORM VAPORIZER - €99,-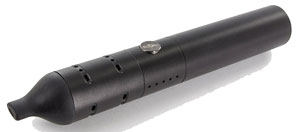 For connoisseurs that put reliability and simplicity over style, the Storm Vaporizer is the way to go. This sleek and discreet vape is capable of vaporizing both herbs and concentrates, and is as about as simple to use as it gets. Despite this, it offers reliable and high-quality vape every time. In fact, this pocket rocket vaporizer is so great and versatile, no stoner could be disappointed with this as a Christmas present.
O.PENVAPE ZIGGY MARLEY CONSCIOUS PARTY VAPORIZER - €69,-

While the name is quite a mouthful, the actual vaporizer is not. It is perfectly designed for sleek and subtle use, vaporizing herb with no problems. The O.penVape Ziggy Marley Conscious Party Vaporizer is ideal no matter what you are up to – be it vaping at home, on the go, or at a party!
PERFECT GIFTS FOR CANNABIS CULTIVATORS
If you know a hobby grower, or someone looking to try their hand at growing a plant, then the next few gifts are sure to put a smile on their face! They offer the essentials needed to get started with a plant of their very own.
ROYAL QUEEN SEEDS STARTER KIT - €39,95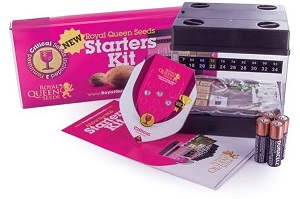 Growers of all levels will be thrilled to unbox the Royal Queen Seeds Starter Kit. It contains a varied selection of seeds, as well as everything you need to get them started. It makes it perfect for both novice and experienced hobby growers alike – as it is a good opportunity to sample seeds they may not otherwise have bought.
IGROWCAN - €19,95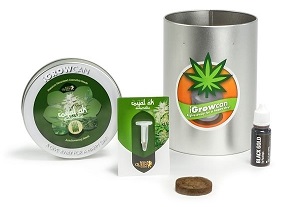 If you don't want a large kit, but still want the basics to get you started, the iGrowcan is the perfect solution. It offers a small pot of nutrient rich soil and some seeds to get you started. It won't yield you loads of cannabis, but it is a nice little starter for those looking for a "plug and play" option. Ideal for a desk or window sill (just make sure there is enough light!).
HAVE A TRIPPY CHRISTMAS
Not everything in the stoner lifestyle must be about cannabis. Many like to dabble in the more mind-expanding aspects of the psychoactive world – namely psychedelics. Here are a few great products to make this Christmas a bit more mind-bending!
MAGIC TRUFFLES: UTOPIA - €18.99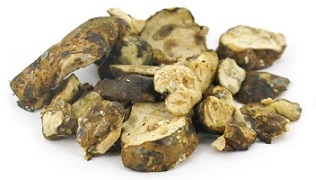 If you love to trip balls, then we've got the festive psychedelic fungus you desire. Bear in mind, Utopia are some of the strongest magic truffles around. If those using are inexperienced, we have a wide range of strengths available – so take a look. Either way, they will light Christmas up like never before!
THE ZAMNESIA MAGIC MUSHROOM GROW KIT VARIETY PACK - €44.95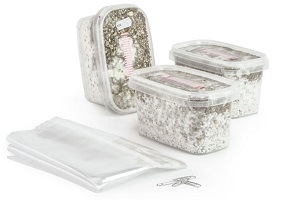 For those who like magic mushrooms, we suggest the Zamnesia Magic Mushroom Grow Kit Variety Pack. This kit has everything you need to cultivate your very own shrooms at home, and the selection you receive will ensure that an array of different mushrooms are available for sampling. Ideal for the home grower, and those looking to try out a few new varieties.
HERBAL ALTERNATIVES TO TRY
For those looking for something a little different to cause a buzz, there are a few alternatives to try out this Christmas!
KRATOM MAENG DA (10 GRAMS) - €12,50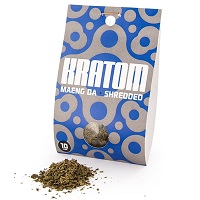 Kratom is a natural energiser that has been used for centuries for euphoric and motivating effects. It is able to calm the mind while giving you that get-up-and-go attitude. Perfect for getting into the spirit of things! Kratom Maeng Da translates to "Kratom pimped", so it won't struggle to get you in the mood!
KANNA EXTREME (1GRAM) - €15,50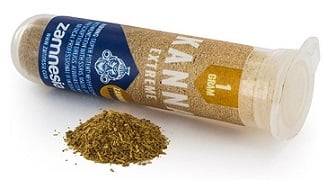 Alternatively, if you are looking for more of a sedate Christmas, Kanna Extreme may be the way to go! Kanna is a strange beast, able to both exhilarate and sedate, starting off with a rush, followed by some deep relaxation. It affects everyone slightly differently, but is always a fun experience!
THYME - €4,99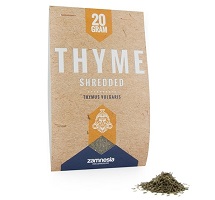 Marijuana is not the only herb that you can vape. For a change of pace why not try something a little more unusual? Thyme is often used as an aromatherapy herb, and makes a great alternative for people looking to broaden their vaping experience. Thyme not only has a unique flavour, but also has antiseptic properties.
MAKE A FASHION STATEMENT THIS CHRISTMAS
Cannabis culture goes well beyond the herb. Get involved in the cannabis lifestyle with this funky clothing!
CANNABOSS SUIT - €69.95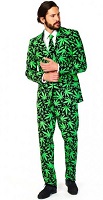 Not since the days of the Zoot has such an ostentatious suit emerged on the fashion scene. Guaranteed to leave an unforgettable impression upon all who bear witness to the wearer of the Cannaboss Suit and Tie. Made to the same quality and standards as usual suits, this eye-catching 3 piece is more than just a novelty! Available in a range of sizes.
HAVE A VERY MERRY HIGH CHRISTMAS
This might not be the most conventional list of the Top Xmas Gifts 2016, but that's what makes it so special! If cannabis is your thing, or close to the hearts of those on your Christmas shopping list, then we are glad to be of service. Hopefully, you will find everything you need, to suit all price ranges, on this comprehensive list! Wishing you all a Merry Christmas from everyone here at Zamnesia!
 
 
 
 
 
 
 

Written by: Top-Shelf Grower
Veteran cannabis cultivator originally from Dublin, Ireland and currently on the loose in southern Spain. 100% committed to Top-Shelf reporting until captured or killed.

 

 
 
 
 
Find out about our writers