Strain Review: Jack Herer

2 min
Named after the legalization pioneer Jack Herer, Sensi Seeds created a masterpiece that is often fondly referred to as the "champagne of strains."
Jack Herer, the author of "The Emperor Wears No Clothes" would very likely be very pleased by this exquisite and multiple award winning marijuana variety because just like him, it has gained legendary status. Jack Herer is the ingenious outcome of crossing Skunk #1 with Northern Lights #5 and Haze - three cornerstones of cannabis history. The original Jack Herer is still available from Sensi seeds, however, only in the form a regular seed. Feminized varieties are offered by a number of seed banks, but the original genetics are preserved by Sensi.
Being a 55% sativa/45% indica hybrid, Jack Herer is very close to the complete genetic equilibrium, but seed grown plants show up to four different phenotypes of which three are obviously dominated by Sativa influence while the fourth exhibits a growth pattern leaning towards the indica characteristics - a relatively compact and fast-flowering plant with a dense and rounded bud structure. The traits common to all its phenotypes are the massive resin production and the two-edged effect - Jack Herer propels your mind into the stratosphere while easing your body into a comfortable numbness.
The closest-to-the-original feminized versions of Jack Herer available today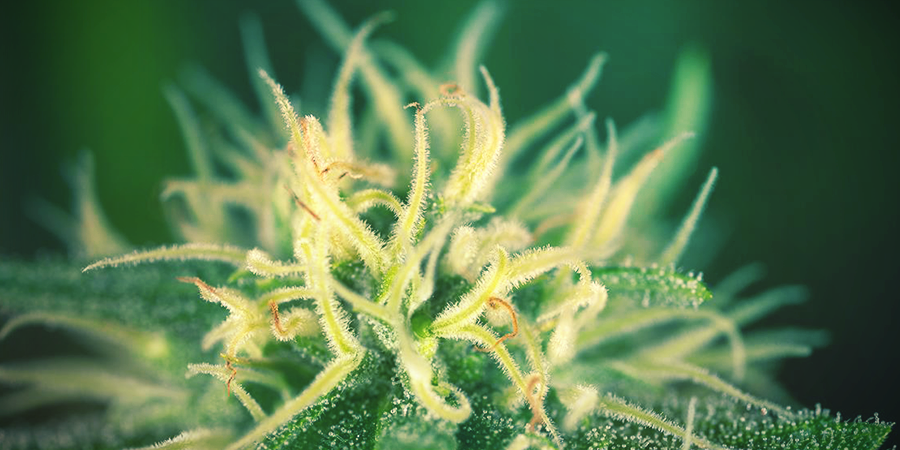 Jack Herer by Bulldog Seeds is a complex three-way crossing between a Skunk, a Haze and a Northern Lights #5. This marvelous combination of strains brings the exotic Sativa appearance and outrageous productivity of indica together in a strain which is known the world over. And it surely is a real treat for sativa lovers, for her flowering time is only about 8 weeks long. A yield in the range of 500-600g/m² is only average these days, but the potency of the buds is through the roof. With a THC level of close to 21% it is a weed for the seasoned pothead.
Jack Herer by Vision Seeds is another crossbreed of Skunk #1, Northern Lights #5 and Haze genetics. This Sativa dominant plant will grow up to a height of about 180cm tall and yields roughly 500g/m² after 9 weeks of flowering. The buds are light green with resin glands all over - some phenotypes may show a nice play of colors with hues tending to reddish and even purple. The smoke has a spicy and hazey flavor and triggers a cerebral and very euphoric high.
Jack Herer by Greenhouse Seeds is filled to the brim with power. This tribute to the famous marijuana activist is a crossing of a Haze and Red Skunk. The result is a strain with yields of up to 800 g/m² and a very potent end product with high medical value. This weed is a very good choice for patients suffering from pain and a lack of appetite, but it also makes you pleasantly high. This awesome hybrid performs very good in SOG and ScrOG setups and has the potential to yield 1200 grams per plant when brought up outdoors. The flower clusters of this Jack Herer version look like giant clusters of green popcorn flakes dusted with powdered sugar and studded with an abundance of orange pistils. And not only the massive yield and the look of the buds is a reason to brag, the buds are extremely resinous and filled to the brim with power - 20% is pure THC, so you better savor this weed while comfortably seated!
As you can see, each seed bank offers a slightly different version, but they all have one trait in common - the high potency. If you have experience with Jack Herer, please let us know your opinion in the comments below.
Written by: Zamnesia
Zamnesia has spent years honing its products, ranges, and knowledge of all things psychedelic. Driven by the spirit of Zammi, Zamnesia strives to bring you accurate, factual, and informative content.

Find out about our writers
---