Blog


4 min
BitCanna: How To Pay Quickly, Easily, And Discreetly

4 min
Even in jurisdictions where the sale of cannabis products is legal, major financial institutions still refuse to participate in the canna-business. As a result, BitCanna is here to provide the industry with a safe, fast payment method that will hold merchants accountable.
ZAMNESIA WILL SOON ACCEPT BITCANNA COINS!
We have decided to embrace the power of blockchain by accepting the BitCanna Coin (BCNA) as a payment method, a cryptocurrency made for the cannabis industry. The option to purchase our products with BCNA will soon be available via our payment methods. It will enable customers to easily and discreetly purchase our products without hassle and without extra fees.
Blockchain technology is a disruptive force to the current financial system. BitCanna provides a decentralised payment network to embrace the future of the cannabis industry, which sounds like the answer we have been looking for for years!
WHAT IS CRYPTOCURRENCY?
Cryptocurrencies are an innovation of the digital age. Perhaps you've heard about industry developments around online payment formats. Digital currencies have been springing up online as an alternative to traditional fiat currencies. The value of traditional currencies depends on several complicated factors. A lot of it depends on how much money is held by a country's national reserve and how much is held by commercial banks. People who rise to the top of the banking policy world tend to not be known for their altruism. There is often corruption and manipulation of figures, which can be calamitous as we all saw with the 2008 financial crisis.
Technological developments coincided with a wave of global backlash against traditional banks. Cryptocurrencies emerged as forms of monetary exchange that are entirely digital. Interestingly, almost all of the world's conventional money is digital anyway, in the sense that it's mostly virtual figures in bank accounts as opposed to physical cash.
Cryptocurrencies bypass traditional banks altogether, and come with safeguards against manipulation. Users facilitate transactions in a process transparently registered through blockchain software. This opens up a world of possibilities for digital transactions. It has taken off so much that the cannabis industry has decided to harness the power of cryptocurrencies for itself.
Cryptocurrencies have numerous benefits over traditional payment methods. Take credit cards for example: the risk of fraud and identity theft is always lurking around the corner. Cryptocurrencies render these two threats nearly impossible. Compared to good ol' bank wire transfers, crypto payments are immediate and will save you the wait, plus, transaction fees are lower - and in the case of BitCanna - non-existent. Another perk is that all you need is access to the internet to be able to buy and pay with your cryptocurrency of choice, whereas credit cards are not attainable for everyone.
CHANGE IN THE CANNABIS INDUSTRY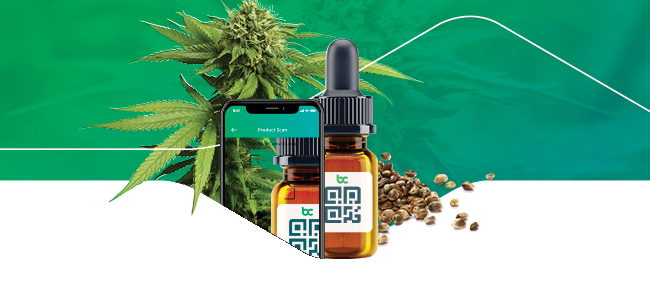 BitCanna is a cryptocurrency devised exclusively for the expanding cannabis industry. Cryptocurrencies usually come with very low transaction fees. What makes BitCanna especially appealing is that there are no transaction fees. This cryptocurrency will provide all your needs, with the backing of top cannabis industry players.
It's an exciting time for the industry to make this move. Various jurisdictions are reviewing their laws around cannabis, even to the point of legalizing it. Billions of dollars are being invested in medical and recreational cannabis products. However, much uncertainty remains around cannabis regulations in various countries.
Financial transactions surrounding cannabis, even amongst legitimate businesses complying with legal regulations, are not widely accepted by major financial institutions. Often, such transactions are expressly forbidden by the terms of service of popular banks and payment processors. Thus far, in many of the jurisdictions that have tolerated some form of selling cannabis, it is conducted through cash only.
This is why a specially-dedicated cryptocurrency will do wonders for smooth and easy transactions, while the rest of the world catches up. Imagine a cannabis currency giving businesses the gift of more flexibility in online and offline transactions. But why choose BitCanna as a currency though? What makes it so special?
VIDEO: WHAT MAKES BITCANNA SPECIAL?
The BitCanna alliance - the collective of websites and canna-entrepreneurs already affiliated with BitCanna - boasts a total of over 10 million unique visitors every month. There are many businesses and organisations who therefore utilize and cooperate with BitCanna via their network of partners.
This is down to the special care they have taken in their supply chain management and identity control functionality. Cannabis industry activities have long been viewed with suspicion. BitCanna prides themselves on being a trustworthy service with a proven track record. Their technological assurance of security has made it a reliable option in the newfound boom of the cannabis world.
The decentralised and transparent regulation of BitCanna coins (BCNA) cuts out the middleman. Customers and merchants exchange directly with each other, while keeping extensive records should an audit ever be required. So not only is it a fast and easy-to-use service, it is adaptable to whatever legal changes may be coming down the line.
BITCANNA SAFEGUARDS
There is also assurance of good faith that all participating businesses can be reviewed, and thereby build a good reputation. Registered users are verified with ID while encrypting sensitive personal information. This is a check against currency manipulation and fake reviews of businesses. The unique BitCanna ID will allow you to engage in cannabis commerce without compromising your identity.
There is even a mobile application for it, ensuring smooth, fast, and easy in-person transactions in stores. BitCanna has all the features needed to be a fixture of the cannabis industry for years to come. Already, Zamnesia, Cibdol (producer of top-quality CBD products), and the iconic Dutch coffeeshop chain Boerejongens have supported its development. The big names are ready. The question is, are you?
SIGN UP FOR BITCANNA NOW AND RECEIVE YOUR DISCOUNT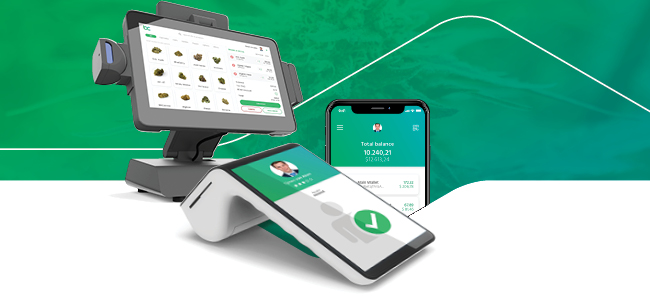 BitCanna payment will be available on Zamnesia very soon! For the first three months after the activation of the BitCanna payment option, Zamnesia customers will receive a 10% discount when paying with BitCanna. If this temporary incentive isn't enticing enough, there are more on the way.
We want to make BitCanna an attractive and accessible option in a competitive marketplace. Sign up for BitCanna now and you will be rewarded with fabulous offers. Building BitCanna into the go-to currency for the canna-business will take time. Every step of the way, it will be a reliable service that will reward you for your support.
CONCLUSION: CANNABIS AND CRYPTOCURRENCIES
The BitCanna network is based on its own blockchain that will provide the European cannabis industry with required services. Blockchain technology and the cannabis legalization movement in Europe is currently in its infancy; everything in today's political discourse indicates that cannabis will become a legal substance in many locations throughout the continent.
Bryan, Garnier & Co. is a European investment bank that predicts the cannabis industry will reach $140 billion on a global scale by 2027. Many businesses are seeing the green gold mine and want to capitalise on it. With BitCanna, the future will be as green as ever.
Written by: Val Watts
Val Watts is not talented enough to be Reggie Watts and not zen enough to be Alan Watts. But he does what he can writing about cannabis from the Emerald Isle. He hopes some day the green will be accepted everywhere so he loves researching and visiting the places it is.

Find out about our writers
---