Female Seeds: Seedbank Of The Month June 2018

Last edited :
Published :
Categories : Blog • Cannabis • Seed Bank Of The Month
Zamnesia's selection for June's seedbank of the month is... Female Seeds! Founded by master breeder Ferry Elsinga, the team creates female seeds unlike any others on the market. Find out what makes this seedbank extra-special.
Every month here at Zamnesia, we like to honour the hard and consistent work of those who present us with those marvelous little time capsules we call seeds. To kick off June 2018, we selected Female Seeds.
This year, they prepare to transition their business from a tightly knit best-kept secret to a wider-reaching, mainstream operation, ready to take over the world of cannabis breeding. This legendary seedbank is a hidden treasure amongst master cultivators around the globe. Founded in 2003, the company never required any marketing funds to staple itself to the top of the scoreboard; their product spoke for itself.
2018 marks the 15th anniversary of the company - the year when it's set to take a new direction: to re-energise the brand and reinforce its mission statement as being a socially and environmentally responsible outlet. Female Seeds is all about promoting a happy and sustainable cannabis lifestyle with its conscientious practices and minimal ecological footprint.
SEEDBANK OF THE MONTH: FEMALE SEEDS
Female Seeds is the brainchild of Ferry Elsinga, a former technical engineer who, early on, discovered that the 9 to 5 corporate grind did not suit him. Fueled by his passion for plants and nature, he moved to Amsterdam in the '80s, going on to become a master breeder. He was practically at ground zero when visiting the first cannabis-specific grow shop ever to exist, Positronics. One thing led to another, and soon, Ferry was breeding seeds for them. This collaboration led to the creation of some revolutionary strains like Early Mist, Ice, and Hollands Hoop.
Ferry was also responsible for perfecting the already prized Northern Lights, Neville's Haze, and Bubblegum. He made waves when he managed to isolate the infamous red phenotype from a top-shelf Skunk line, which he named Skunk Special.
Curiously, into the '90s, Ferry was a pioneer in experimenting with ruderalis genetics to obtain early-flowering strains. Little did he know that a mere decade later, the wonderful world of autoflowering strains would revolutionise the market. He created Early Sativa, which as the name implies, significantly cut down the seed to harvest period, making it possible to grow completely mature outdoor sativa crops in more temperate climates. This strain has been used as a template for the highly praised Outdoor Grapefruit since 1998. Ferry also bred Aurora Indica for Nirvana Seeds in 1993. A year later, he created the renowned and revered ICE®.
Moving forward into the 2000s, Ferry kept perfecting his techniques and experiments until Female Seeds was established in 2003. Using unique methods to create female seeds (not "feminized" seeds), Ferry and team were immediate standouts. In fact, they were so successful from the outset that demand exceeded supply. In 2010, the release of White Widow x Big Bud put Female Seeds on the map due to its astounding success.
Female Seeds has a full line of hybrids tailored to even the most demanding of growing conditions. Now, the company looks to the future to expand their lasting influence in the world of high-quality cannabis genetics.
TOP 5 FEMALE SEEDS CANNABIS STRAINS
It was a difficult task, but we managed to narrow Female Seeds' catalogue down to our five favorite cannabis strains. Have a look at our top picks.
EASY SATIVA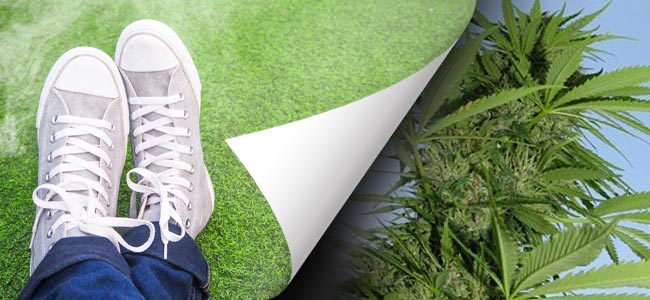 This strain is a no-brainer for the novice greenhouse or outdoor grower. But the term "easy" does not mean it is lower-yielding or less potent than other strains. It does means, however, that you can harvest a fully mature 150-250cm tall plant by September.
The words "September" and "sativa" are rarely ever seen together. This sativa-dominant specimen flowers in just 50 days. This means that, if timed correctly, you can easily harvest two outdoor crops even in more northern climates.
This high-yielding wonder is, to this day, prized as one of Holland's top cultivars. The sweet and spicy aftertaste, along with the clear and uplifting high adds to the already impressive list of attractive features of Easy Sativa. This is certainly connoisseur-grade stash that every grower would be so lucky to have in their garden.
LEMON KUSH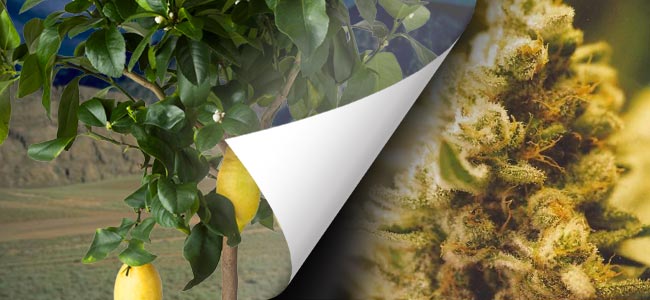 Lemon Kush is a treat to grow. There are three distinct phenotypes. Pheno #1 is long, stretchy, and will take longer to reach maturity. Pheno #2 is a classic short, bushy, and fast-flowering plant. Pheno #3 is stretchier, slightly more sativa, but has an equally fast finishing time.
With origins in the Chitral region of Pakistan, wherever you see citrus growing, this strain will flourish. Mediterranean and oceanic zones are ideal for outdoor grows, and the fragrances will do the genetics justice. Despite being distinctly indica, it will offer some obvious sativa nuances. Expect a creative head high along with a relaxing body buzz. Empirical evidence suggests this to be an ideal strain for those medicating for chronic pain, migraines, muscle spasms, muscle tension, and inflammation.
WHITE WIDOW X BIG BUD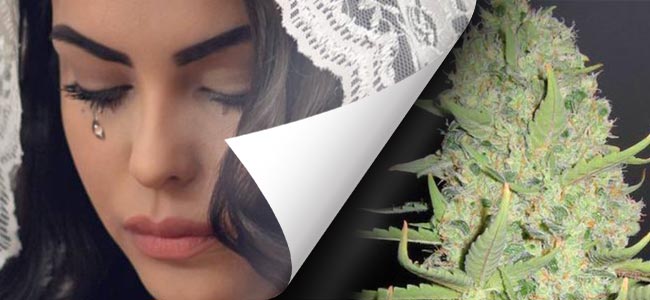 This cross is Female Seeds' top seller, and there is a good reason for that. It has proven itself year after year as a solid choice for every type of grower out there, particularly those working indoors. From Deep Water Culture (DWC) to space-optimising ScrOG and SOG, WW x BB responds very positively to all sorts of abuse.
Yielding upwards of 600g/m² inside, it can easily reach above 200cm in height outdoors. A typical 7-8 weeks of flowering is to be expected, along with a pungent odour mixed with a fruity flavor. The effects are powerful, typical of Widow offspring. Originally released in 2010, WW x BB is, to this day, a breeder's benchmark. It is the result of several generations of genetic stabilisation, culminating into a predictable and trustworthy F1.
C99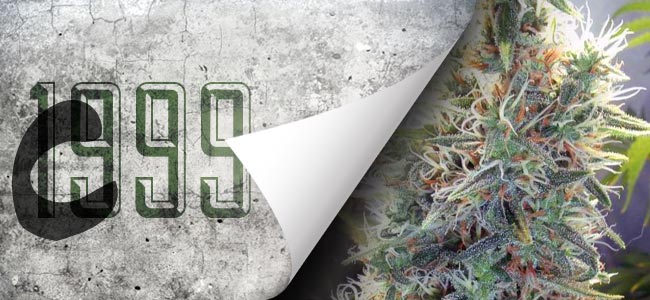 C99 in and of itself is quite an unusual strain. Its true origin is still up for debate. Ferry started working on his take of this variety by crossing two known Brothers Grimm C99s back in 1999. By 2003, he was confident enough in his work to release it to the masses. Female Seeds C99 has two select phenos: the Grapefruit, and the Pineapple - both iconic, connoisseur-level delicacies. It is theorised that the genetics stem from Sweet Thai and Durban Poison landraces, minus the extremely long equatorial flowering periods.
The result is a heavy-yielding plant that puts out between 500-600g/m². It can reach 100cm indoors and up to 200cm outdoors. Standard flowering times averaging 8.5 weeks make it ideal for outdoor operations and indoor grow-ops where training techniques are utilised. Another interesting note is the unusually high CBD content, not typical of sativa-dominant strains. It even led to new nomenclature for the "CBD-sativa" chemotype.
AUTO SPEED BUD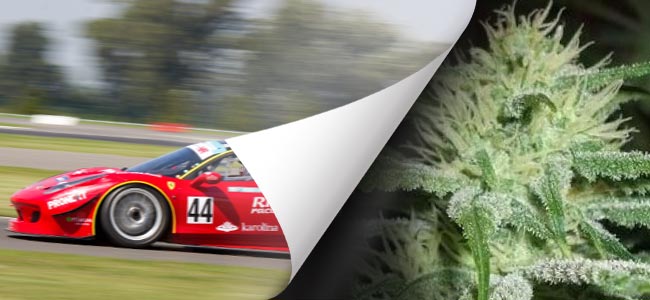 Many consider this strain the predecessor of all autoflowering strains. Perfect for the novice or lazy grower, it can withstand almost anything, except too much cold. Auto Speed Bud will start and finish in just 12 weeks, regardless. Whether it grows in a top-of-the-line grow tent or is simply neglected on a shadowy balcony, it will almost always over-deliver. One thing to note, yield with this one is directly proportional to the light it receives. Other than that, it requires minimal attention.
The scent is not very intense, but the taste is deep and dynamic. It has that distinct diesel flavour, wrapped in a very smooth-smelling bouquet. The high is very sativa-like, invigorating and uplifting.
WIN FREE GOODIES WITH EVERY NEW "SEEDBANK OF THE MONTH"!
Former Seedbanks Of The Month, like the one you are reading about now, deserve eternal attention from us here at Zamnesia! Read about past and present honorees, and continue to visit our blog for the honorees of the future. Each new month highlights yet another stellar seedbank, kicking off a new round of awesome promotions and surprise giftings pertaining to that specific brand. So go ahead: once you are done here, visit this month's new Seedbank Of The Month, and take advantage of goodie giveaways!
See current Seedbank of the Month
Written by: Zamnesia
Occasionally we have persons contribute to our blog here at Zamnesia. They come from a wide range of backgrounds and experiences, making their knowledge invaluable.

Find out about our writers
Related Products