Blog

3 min
CBD Declared Medicine In UK, But Sales Must Stop

3 min
In a curious turn of events, the UK has recognized CBD as medicine and, at the same time, put a nearly immediate stop to sales. What could possibly be behind such a contradictory policy?
In a surprising turnaround, the UK's Medicines and Healthcare Products Regulation Agency (MHRA) has declared cannabidiol (CBD) to be real medicine with real benefits in direct contradiction to the UK's Misuse of Drugs Act 2001 that states cannabis has no medical value. Advocates for legalization see this as an important step in the right direction, but for now, it puts UK residents who are currently using CBD oils in a bind.
Before this change, vendors could make, sell and market CBD oils as food supplements as long as they didn't make any medical claims. That will soon end. The MHRA has already told the biggest distributors that they must halt all sales and advertisement within 28 days. When the shelves are cleared, patients will have no legal way to buy CBD oils in the UK and no indication of when they will be able to do so again.
THE MHRA's CHANGE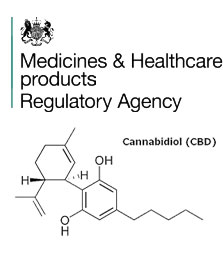 The MHRA outlined their position in an official statement released on October 7. In addition to stating they now felt that CBD-based products are medicine, they placed these conditions on legal CBD oil sales in the UK:
• All CBD products must have a medicines license just like any other therapeutic item.
• They must "meet safety, quality and effectiveness standards to protect public health".
• Vendors and manufacturers must obtain marketing authorization before they can legally sell, supply or advertise any product containing CBD.
Current suppliers have already been told by the MHRA that they only have 28 days to stop selling CBD oils to the public and that they can not resume sales until they have complied with every legal requirement. The MHRA was gracious enough to offer "regulatory guidance" to anyone who would like to submit an application for a medicines license.
So far, they haven't been quite as helpful to patients. If you're a UK resident who currently relies on CBD oil supplements to manage a health condition, the only advice they have for you is to speak to your GP about alternatives.
THE INDUSTRY'S RESPONSE
Needless to say, suppliers and shops who are currently making a profit off the high demand for CBD oils are not happy about this change. According to the director of CBD Oils UK, Tony Calamita, there is no way anyone can comply with the MHRA's new requirements in 28 days. It could take years and cost millions to conduct the clinical trials necessary to acquire the mandatory medicines and marketing authorization licenses.
Calamita doesn't appear to believe that the MHRA has the public's best interest at heart with this change. Instead, he thinks it's driven by money. Here's what he had to say: "CBD is considered very safe, even in very high doses – they're supposed to act in the public's interest, but they're acting in the interest of the pharmaceutical companies. Incredibly conveniently, GW Pharmaceuticals got their successful third phase trials of Epidiolex, which is a CBD-based treatment for epilepsy, and then four days later these letters go out. Not to mention that the MHRA is funded by the pharmaceutical industry. It's financially driven."

GW Pharmaceuticals also makes Sativex, a synthetic THC product that is available by prescription mostly to MS patients in the UK. If approved for use, Epidiolex would be the second product to earn an exception to the Misuse of Drugs Act 2001. Like Sativex, Epidiolex appears to be intended for very specific uses including rare types of epilepsy found mostly in children like Lennox-Gastaut Syndrome and Dravet syndrome. In other words, even if approved, pharmaceutical CBD oils may not be available to many of today's CBD oil users.
Peter Reynolds of CLEAR, a group that fights for cannabis law reform, thinks the MHRA is trying to do the right thing, but he also worries about the short-term impacts on the thousands of patients who are currently seeing dramatic health improvements from the previously legal CBD-based food supplements.
In his words, "The MHRA is trying to do the right thing. I wouldn't criticise them for that. What I would criticise them for is failing to engage with us, with the people who represent nearly 700,000 registered supporters in the UK. They've failed to engage with this new UK cannabis trade association, and they've entirely failed to do anything about any sort of consultation. This is going to have a very serious impact on a very large number of people."
IMPACTS ON CURRENT CBD OIL USERS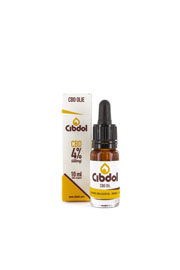 Soon, current CBD oil users in the UK will no longer have convenient access to a safe, legal product that may have eased their pain, reduced their stress, helped them sleep or solved a number of other problems. Instead, these patients may be forced to turn to the black market, travel outside the UK to obtain CBD oils or go back to their doctor for what could be a less effective and more expensive pharmaceutical product.
However, in the long run, this change is expected to give consumers a product that's more reliable with higher purity and quality levels. Because there is no regulation or monitoring of the current manufacturing process, buyers have to simply trust that they're getting what they pay for. In reality, today's products could contain impurities, unknown additives, a different CBD percentage than promised or no CBD at all.
SUMMARY
While regulation and oversight of the CBD oil industry will most likely be a good thing in the long run, people who are using supplemental CBD oils today may have a hard time finding a satisfactory way to replace this safe treatment option when their current supply runs out. Hopefully, their sacrifices will lead to a lasting and meaningful change.
 
 
 
 
 
 
 

Written by: Laura
Featuring as a regular guest writer, Laura lives in the wild heart of the American East Coast. Based at her family farm, she has developed a deep respect for cannabis, continuing to master and hone its cultivation.

 

 
 
 
 
Find out about our writers
 
---